Matthew Flaherty
Interim Head of Asia
Worldwide-Singapore
Worldwide campus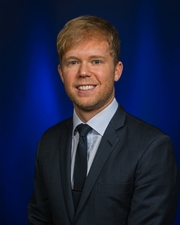 ---
Biography
In his role as Executive Director of Enrollment & Campus Operations Matthew oversees the campus admissions processes including student recruitment, outreach initiatives, campus marketing & communications, scholarships and admission decision process. In addition, Matthew has oversight of student service initiatives including registrar functions, academic advising, student activities, career services, alumni relations and campus events including airshows and graduations along with academic administrative support initiatives including all course and faculty scheduling.

A Prescott graduate, Matthew worked for Embry-Riddle's Office of International and Graduate Admissions for several years before moving to Dubai. During his four years in Dubai Matthew worked with Dubai Aerospace Enterprise Flight Academy as Head of Marketing and Admissions and more recently with Michigan State University Dubai as Director of Admissions. Having spent nearly 20 years extensively traveling to over 75 countries throughout Asia, the Middle East, Africa and Europe Matthew has gained an understanding of educational systems from around the world.

In his spare time Matthew enjoys cooking, traveling, caring for his Shiba Inu "Rudder" and doing whatever he can to stay engaged in the aviation/aerospace industry. He is currently in the process of converting his FAA commercial pilot's license and instructor rating to meet CAAS requirements and hopes to be flying in Singapore in the near future.

---
Education
M.B.A. - Master of Business Administration in Business Administration in Aviation, Embry-Riddle Aeronautical University
B.S. - Bachelor of Science in Aerospace Studies, Embry-Riddle Aeronautical University
---
Ratings and Certificates
---
Currently Teaching
ASCI 202: Intro to Aeronautical Science
---
Courses Taught
---