Nick Brixius
Professor of Computer and Software Engineering
Electrical, Computer, Software & Systems Engr Dept
Daytona College of Engineering
Daytona Beach campus
Office Hours
MWF 1:30-3:00 and TuTh 10:00-12:00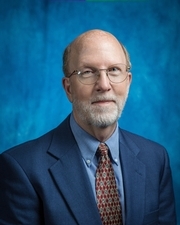 ---
Biography
Prof. Nick Brixius has been a faculty member of the Electrical, Computer, Software and Systems Engineering Department of the College of Engineering since 1996. He worked previously in the computer software industry, where he managed software product development and served as a senior systems consultant to large corporations and government organizations. Prior to his industry experience, he spent 16 years with the Federal government, serving in the DOD, FAA and Treasury as both a practitioner in information systems engineering and operations research and as a manager of organizations implementing new technologies.
Prof. Brixius teaches a number of courses in the Department on topics including software analysis and design, advanced object-oriented programming, operating systems, telecommunications, network security and computer architecture. His research interests include large-scale software systems design, object-oriented methodologies and systems security. Prof. Brixius' hobbies include sailing, amateur radio and playing with computers. He holds an FAA private pilot's license, a Coast Guard Master's License and an FCC Extra Class amateur radio license.
---
Education
M. - Master in Engineering, Texas A&M University System : College Station
B.S. - Bachelor of Science in Electrical Engineering, University of California System : Berkeley
---
Courses Taught
CS 225 - Computer Science II
SE 310 - Analysis and Design of Software Systems
SE 320 - Software Construction
CS 420 - Operating Systems
CS 344 - C & Unix
SE 555 - Object-Oriented Software Construction
CS 395J - Hypermedia Applications
CS 303 - Network Security
CEC 460 - Telecommunications Systems
CEC 470 - Computer Architecture
---
Professional Experience
Managed technical organizations which enhanced and modernized existing hardware/software products, developed new products, and accomplished systems integration for clients.
Working manager of software development projects to move existing software products to a GUI and a networked environment through the use of object oriented methods and languages.
Led a comprehensive effort to analyze, design, procure and implement a nationwide distributed processing network.
Re-engineered the data gathering operations of a major commercial business information provider.
Re-engineered the customer service organization of a large Canadian publisher.
Created a successful technical proposal for a nationwide customer service system.
Senior staff position at the U.S. Department of the Treasury whose primary role was to promote the use of new technology.
Designed, recruited and managed an organization for a major Federal agency which provided internal information systems consulting services.
Established an artificial intelligence lab which evaluated expert systems within several Federal government organizations.
Performed operations analyses and computer simulations of activities nationwide to maintain electronic computer and communications equipment.
---
Memberships and Credentials
FAA Private Pilot
FCC Amateur Extra Class
IEEE Member (Computer Society)
Association for Computing Machinery (ACM) Member
ACM Special Interest Group for Software Engineering (Member)
---
Awards, Honors and Recognitions
Phi Beta Kappa - Arts and Sciences
Tau Beta Pi - Engineering
Eta Kappa Nu - Electrical Engineering
Upsilon Pi Epsilon - Computer Science