Radu F. Babiceanu
Professor of Systems Engineering and Program Coordinator for the Ph.D. in Electrical Engineering and Computer Science, M.S in Systems Engineering, and M.S. in Cybersecurity Engineering
Electrical, Computer, Software & Systems Engr Dept
Daytona College of Engineering
Daytona Beach campus
Areas of Expertise
System Assurance: Safety and Security, Cyber-Physical Systems, System Resilience Modeling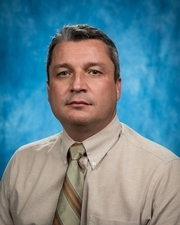 ---
Biography
Dr. Radu Babiceanu joined Embry-Riddle Aeronautical University in August 2013 as an Associate Professor of Systems Engineering in the Department of Electrical, Computer, Software, and Systems Engineering. He also serves as the Associate Director for the Cybersecurity and Assured Systems Engineering (CyBASE) Center. Dr. Babiceanu received his Ph.D. degree in Industrial and Systems Engineering from Virginia Tech in 2005, specializing in modeling, design, and analysis of intelligent industrial systems.
Dr. Babiceanu teaches systems engineering courses, such as System Architecture Design, System Quality Assurance, and System Safety and Certification, and also covers in classroom newer topics such as Industrial Internet of Things Modeling and Simulation. One of his teaching objectives is to familiarize students with systems thinking and systems engineering methods for solving real-world engineering problems.
Dr. Babiceanu's research provides a systems approach to design, development, and operation of large-scale cyber-physical systems, with focus on requirements such as system performance, safety, reliability, security, and resiliency. In his research, Dr. Babiceanu uses methodologies such as systems analysis, engineering optimization, discrete-event and continuous simulation, formal methods, network modeling, computational intelligence, and multi-agent systems.
---
Education
Ph.D. - Doctor of Philosophy in Industrial & Systems Engineering,

Virginia Polytechnic Institute and State University
---
Currently Teaching
CEC 699

:

Spec Topics Comp Engineering
---
Courses Taught
SYS 301 Introduction to Systems Engineering
SYS 304 Trade Studies, Risk, and Decision Analysis
SYS 500 Fundamentals of Systems Engineering
SYS 505 System Safety and Certification
SYS 530 System Requirements Analysis and Modeling
SYS 560 Introduction to Systems Engineering Management
SYS 610 System Architecture Design and Modeling
SYS 625 System Quality Assurance
CEC 460 Telecommunication Systems
CEC 500 Engineering Project Management
SE 510 Software Project Management
SE 530 Software Requirements Engineering
SE 625 Software Quality Engineering and Assurance
---