Richard P Anderson
Professor of Aerospace Engineering and Director, Eagle Flight Research Center (EFRC)
Aerospace Engineering Department
Daytona College of Engineering
Daytona Beach campus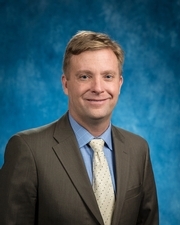 ---
Biography
Dr. Anderson is a Professor of Aerospace Engineering at Embry-Riddle Aeronautical University's Daytona Beach Campus. He holds a Ph.D. in Mechanical, Materials and Aerospace Engineering from the University of Central Florida. His undergraduate and masters degrees are from Penn State University in Aerospace Engineering. He holds an Airline Transport Pilot (ATP) Certificate and is an FAA Certified Flight Instructor (CFI) in airplanes, multi-engine airplanes, instrument airplanes and gliders. He is an FAA certified aircraft mechanic (A&P) with Inspection Authorization (IA). In 2012 Dr. Anderson was awarded the Florida State University Professor of the Year by the Carnegie Foundation and is the first person within the University to be granted tenure in the College of Aviation and the College of Engineering.​ He is currently the Director of the University's Eagle Flight Research Center, where he supervises several students and staff.
Funded Research Activities:
Hybrid and Electric Aircraft Propulsion
Alternative aviation fuel certification and testing
Hybrid tailsitter UAV development - Airframe/propulsion/controls
Agricultural UAV research and development
Manned aircraft Fly-by-Wire systems
Aircraft Parameter Identification (PID) for simulation, math modeling and controls
---
Education
Ph.D. - Doctor of Philosophy in Mechanical Engineering,

University of Central Florida

M.S. - Master of Science in Aerospace Engineering,

Pennsylvania State University

B.S. - Bachelor of Science in Aerospace Engineering,

Pennsylvania State University
---
Research Projects
---
Publications
Anderson, Richard P., 'UCAV Backwards Engine Configuration', Advances in Aviation Safety Conference & Exposition, Daytona Beach, FL, 1999.

Anderson, Richard P., Hubert, Smith C., 'Use of GPS for Airspeed Calibrations on Light Aircraft', Proceedings of the AIAA/FAA/MSU 3rd Joint Symposium on General Aviation Systems, 1994.
---
Professional Experience
Gulfstream Aerospace; Engineer, Summers 2004 and 2005
---
Memberships and Credentials
Credentials
Airline Transport Pilot
Commercial Pilot
Certified Flight Instructor in Airplanes, multi, instrument and glider
Airframe and Powerplant Mechanic
Inspection Autorization
Basic Ground Instructor
---
Awards, Honors and Recognitions
2012 Florida State University Professor of the Year, The Carnegie Foundation
Researcher of the Year ERAU, 2006
Unsung Eagle Service Award, 2006
President's Safety Award, 2010
Runner up to the Teach of the Year, 2007