William P Crisler
Raisbeck Engineering Design/Build/Test Distinguished Chair
Aerospace Engineering Department
Prescott College of Engineering
Prescott campus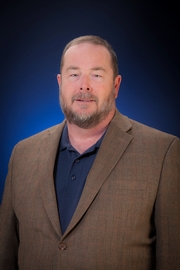 ---
Biography
Dr. Billy Crisler retired as a lieutenant colonel after 21 years of USAF service in RDT&E (both flight and ground test) and as Deputy Head, Department of Aeronautics, USAF Academy. While at the Academy, he also taught aircraft design, fluid mechanics, calculus, and professional ethics. He was an invited lecturer in supersonic aerodynamics and aircraft design at the USAF Test Pilot School at Edwards Air Force Base and helped write their aircraft performance text. He was also founder and first Director of the Academy's K-12 STEM Outreach & Research Center. Other accomplishments during his USAF career include:

The first ever application of particle image velocimetry (PIV) flow measurement techniques to transonic flows with dynamic boundary conditions

USAF Program Manager for X-31 Enhanced Fighter Maneuverability program and Director of the X-31 Tactical Utility Evaluation.

Following his retirement from the Air Force, he was a senior program manager and business development manager for small, high-value, high-leverage research programs and other programs at Harris Corporation. He has served as a consultant to various entities for program development in technical intelligence. He was the founder and President of Rookie Aerospace, Inc., and publisher and managing editor for Aerospace Modeler Magazine.

Dr, Crisler joined the AE&ME faculty at ERAU in Prescott in July 2014, where he now teaches computer-aided conceptual design, capstone aircraft design, solid mechanics, and fluid mechanics. His areas of interest are design of high-performance or special-mission aircraft and integration of numerically-controlled manufacturing with computer-aided design. He is Chair of the curriculum committee and ABET coordinator for the AE&ME department.

---
Education
Ph.D. - Doctor of Philosophy in Mechanical Engineering,

Florida State University

M.S. - Master of Science in Aerospace Engineering,

Georgia Institute of Technology

B.S. - Bachelor of Science in Aeronautical Engineering,

Air Force Institute of Technology

B.S. - Bachelor of Science in Secondary Mathematics Education,

Georgia State University
---
Memberships and Credentials
Member AIAA, AMA, IPMS.

---
Awards, Honors and Recognitions
2012. AIAA Special Service Citation for K-12 STEM Outreach

2011. Outstanding STEM Mentorship Award, Federal Laboratory Consortium, Mid-Continent Region

1995. National Air & Space Museum Trophy for Outstanding Achievement in Aeronautics

1995. German Society for Air and Space Medal for Outstanding Achievement in Aeronautics

1989. Company Grade Officer of the Quarter for entire Engineering Division, USAF Academy

1988. Daley-Orlofsky Award for Outstanding Service to Department of Aeronautics, USAF Academy

1985. Company Grade Officer of the Quarter for entire Air Force Wright Aeronautical Laboratories (AFWAL)