David J Sypeck
Professor of Aerospace Engineering
Aerospace Engineering Department
Daytona College of Engineering
Daytona Beach campus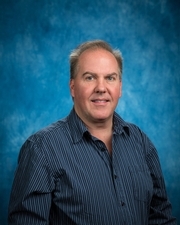 ---
Biography
Professor Sypeck is primarily a hands on experimentalist focusing on the fabrication, testing, and performance of lightweight materials and structures (e.g., cellular solids, composites, devices made from them, etc.). More recent research includes testing and performance of Li-ion automobile batteries. His authored or co-authored articles are internationally cited and he has been awarded three United States Patents for "microtruss" (sometimes called microlattice).
Sypeck is native to suburban Niagara Falls, NY. While a SUNY undergraduate, he was employed as a pharmacy technician and emergency room receptionist at Buffalo General Hospital. At UVA he was a teaching and research assistant in Mechanical and Aerospace Engineering, then a research associate and senior scientist in Materials Science and Engineering. His education and early research were supported by NYSED, US DoED, SUNY, UVA, NASA, ONR, and DARPA. Sypeck joined the ERAU faculty in 2002.
At ERAU, Sypeck manages the Lightweight Materials and Structures Lab (LB 173) and the Materials Testing Lab (LB 178). Sponsors have included ERAU, FSGC, NASA, NSF, QinetiQ, and Ford.
---
Education
Ph.D. - Doctor of Philosophy in Mechanical and Aerospace Eng, University of Virginia
M.S. - Master of Science in Mechanical and Aerospace Eng, University of Virginia
B.S. - Bachelor of Science in Aerospace Engineering, University At Buffalo
---
Currently Teaching
AE 416: A/Space Strctrs Instrmntn
AE 417: A/Space Strctrs Instrmntn Lab
AE 316: A/Space Engineering Materials
MMSE 700: Thesis
---
Memberships and Credentials
Sigma Gamma Tau
---