Anthony Galante
Title

Assistant Professor

Email

Department

Aeronautical Science Department

College

College of Aviation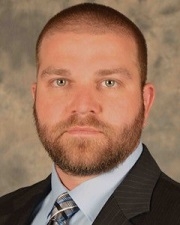 ---
Biography
Mr. Anthony Galante Assistant Professor for Embry Riddle Aeronautical University
Mr. Anthony Galante has spent over 20 years expanding his skill set through both education and hands-on experience. Earning his Bachelor's Degree and Master's Degree in Aeronautical Science from Embry Riddle Aeronautical University (ERAU), he also acquired his commercial pilot's license with instrument and multi-engine add-ons. Mr. Galante also holds a FAA remote pilot certificate.  He received the Dothan Jet Center commercial pilot of the year award in 1996.

Mr. Galante began his law enforcement career in Daytona Beach, Florida where he became a sworn law enforcement officer with the Daytona Beach Police Department (DBPD). It was Mr. Galante's quality of work, effectiveness of communication, problem-solving abilities, and confidence under pressure that was recognized by his supervisors and achieved him a transfer from the patrol division to the Marine Unit. There, he worked independently across multiple agencies in several cities. Mr. Galante's unique talents also earned him the assignment of Lead Trainer on the SWAT team where he not only taught others but also was directly involved with the planning and executing of high risk warrants, hostage rescue, and retrieving barricaded subjects.

Mr. Galante acted as the police department's lead instructor in the Training Division for all high liability areas including firearms, high-risk entry, emergency vehicle operations, and defensive tactics. He also was the department's Use of Force Expert and was relied upon heavily by Internal Affairs for use of force investigations. Mr. Galante became the sUAS Division Director for the Daytona Beach Police Department (DBPD) in 2012 where he was responsible for the development and implementation of sUAS standard operating procedures that are in compliance with FAA standards and regulations. In 2013 Mr. Galante helped design, develop, implement and evaluate the sUAS training program for law enforcement in conjunction with Embry Riddle Aeronautical University. Mr. Galante is currently working as a Reserve Officer for the Daytona Beach Police Department's Unmanned Aircraft System Aviation Unit as the Aviation Safety Officer.  From 2014-2016 Mr. Galante was the Director of Training Services for the Unmanned Safety Institute, which delivers training programs and consultation nationwide for all sUAS platforms. Currently, he is continuously developing and implementing up-to-date training programs for new sUAS operators and observers nationwide as a full-time faculty member with Embry Riddle Aeronautical University for their UAS program.

In addition to his degree in Aeronautical Science, Mr. Galante has earned a Master's Degree in Criminal Justice and another Master's Degree in Homeland Security from American Military University. In the past, Mr. Galante instructed at the law enforcement academy at Daytona State College and Bethune Cookman University.
---
Education
M.A.S. - Master of Aeronautical Science in Aviation Aerospace Safety Systems,

Embry-Riddle Aeronautical University

M.A. - Master of Arts in Homeland Security,

American Public University

M.A. - Master of Arts in Criminal Justice,

American Public University

B.S. - Bachelor of Science in Aeronautical Science: Aviation Studies and Aviation Weather,

Embry-Riddle Aeronautical University
---
Ratings and Certificates
---
Currently Teaching
AS 323

:

CRM for UAS

UA 101

:

Remote Pilot Operations

AS 235

:

Unmanned A/Craft Systms Ops

AS 220

:

Unmanned Aircraft Systems
---