Daniel Stotland
Title

Associate Professor of Social Sciences and Program Coordinator for the B.S. in Global Conflict Studies

Email

Department

Security Studies and International Affairs Dept

College

Daytona College of Arts & Sciences
Areas of Expertise
History of Russia/Soviet Union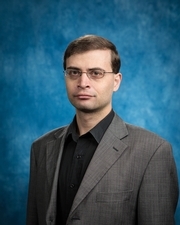 ---
Education
Ph.D. - Doctor of Philosophy in History,

University of Maryland - University College

B.A. - Bachelor of Arts in History,

University of Maryland - University College
---
Currently Teaching
CEGCS 397

:

Coop Ed Global Conflict Studie

CEGCS 396

:

Coop Ed Global Conflict Studie

SS 325

:

International Studies

SS 322

:

Modern Russian History

SS 110

:

World History
---
Courses Taught
SS 110: World History

SS 325: Modern Russian History: Peter to Stalin

SS 325: History of the Cold War

SS 325: History of Totalitarianism
SS 337: Globalization and World Politics
SS 325: Military History: Sparta to Stalingrad

SS 336: Modern Middle East in World Affairs
---
Publications
Peer-reviewed Articles
Review of M. M. Narinskii and S. Dembskii, eds., Mezhdunarodnyi krizis 1939 goda v traktovkakh rossiiskikh i pol'skikh istorikov (Moscow: Aspekt Press, 2009) in Kritka: Explorations in Russian and Eurasian History 13, no 3, (Summer 2012): 745-751.
"Pragmatists and Believers: Dynamics of Ideology and Compromise within the Communist Party of the Soviet Union, 1941-1942," The Soviet and the Post-Soviet Review, Volume 40, Number 1 (April 2013): 38-63.
"Cadres Decide Everything: The Enduring Dilemmas of the Party-State and the Soviet Service Class," International Journal of Russian Studies, Volume 3, Number 1 (January 2014):1-19.
"A More Perfect Union: The Construction of the Post-War Consensus of the Soviet Governing Elite," The Soviet and the Post-Soviet Review, Volume 41, Number 2 (July 2014): 121–145.
"The War Within: Factional Strife and Politics of Control in the Soviet Party State (1944-1948)" Russian History, Volume 42, Number 3 (October 2015): 343-369.
Sole-authored Manuscript

The Struggle for the Soul of the Soviet Party-State, 1941-1952. (Latham: Lexington Books, 2017)
---
Memberships and Credentials
American Historical Association
Association for Slavic, East European, and Eurasian Studies

---
Awards, Honors and Recognitions
2012-2013 Outstanding Teacher Award (Department of Humanities and Social Sciences)