David Cross
Title

Assistant Professor of the Practice, College of Aviation

Email

Department

Department of Graduate Studies

College

College of Aviation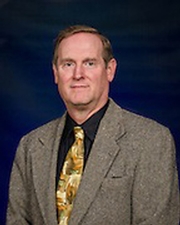 ---
Biography
Dave Cross has been an instructor with Embry-Riddle's Worldwide Campus for over 20 years. He lives about an hour south of Denver, CO, which gives time for skiing and flying when not teaching.
Dr. Cross has been working at Embry-Riddle Worldwide, first as an adjunct and recently as an Assistant Professor of Aeronautics. He teaches subjects ranging from math, research, aeronautical science, safety, and statistics, at both undergraduate and graduate level.
Previously to Worldwide, Dr. Cross flew as an airline pilot throughout the world. He has flown as a First Officer on the Boeing 727, 757/767, 777, and 787, and as Captain on the B-757/767, B-737 and Airbus 319/320.
Interests: His research interest is in conflict management, online education assessment, and teacher-student feedback. When not stuck in the office, flying, genealogy, scuba diving, and skiing take up his other time.
---
Education
Ph.D. - Doctor of Philosophy in Business Administration,

Northcentral University

Ed.D. - Doctor of Education in Curriculum and Instruction,

Oklahoma State University-Main Campus

M.A.S. - Master of Aeronautical Science in Aviation Aerospace Safety Systems,

Embry-Riddle Aeronautical University

M.Ed. - Master of Education in Aerospace Education: Aerospace,

Middle Tennessee State University

M.B.A. - Master of Business Administration in Business Administration in Aviation,

Embry-Riddle Aeronautical University

B.S. - Bachelor of Science in Engineering Science,

Vanderbilt University
---
---
Currently Teaching
ASCI 693

:

Current Rsch Prob in Avia/Aero

ASCI 202

:

Intro to Aeronautical Science

RSCH 665

:

Statistical Anyls
---
---