Dennis Wren
Title

Assistant Professor of Unmanned Aerial Systems

Email

Department

Applied Aviation Sciences Department

College

College of Aviation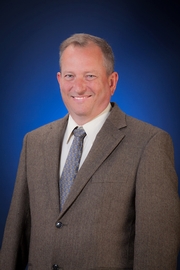 ---
Education
M.A. - Master of Arts in Economics,

University of Oklahoma Norman Campus

B.S. - Bachelor of Science in Electrical Engineering,

California Polytechnic State University-San Luis Obispo
---
Courses Taught
AS 220, AS 235
---
Professional Experience
PILOT/AIRCRAFT       Airline Transport Pilot: Multiengine Land           
QUALIFICATIONS:     Type Ratings: B-707, B-720, L-382, LR-JET
                                          Commercial Pilot: Single Engine Land    

FLIGHT TIME:                        
               MQ-1 (PIC)           2200         C-130E/H/H3         2237         Multiengine            5471
               PIC (non UAV)     3432          Lear Jet                  2135         Actual Instrument    748
               Second-in-CC        2108        KC-135R               1046          Night                        654
               Instructor                 780                                                        Simulator                  383
Management/Leadership:

Acquisition Logistics Manager - General Atomics Aeronautical Systems Inc. Poway, CA. Responsible for programs involving Integrated Logistics Support Analysis for the Department of Defense and International customers. These products include the supportability and maintainability aspects of: Maintenance Planning, Supply Support, Manpower and Personnel, Computer Resources Support, Facilities and Infrastructure, Packaging, Handling, Storing & Transportation (PHS&T), Provisioning and the Logistics Management Information database.
Technical Publications Manager - General Atomics Aeronautical Systems Inc. Poway, CA. Responsible for the leadership of five technical writing teams producing the flight and maintenance manuals for our non-USAF MQ-9 Reaper customers (United Kingdom, France, Italy and U.S. Customs and Border Patrol) as well as the Predator XP for the United Arab Emirates.
U.S. Air Force Lieutenant Colonel (retired) - wide ranging responsibility for leading others, team building, performance and results management, decision making and problem solving.
MQ-1 Predator Pilot – responsible for employment of the MQ-1 Predator as an Information, Surveillance and Reconnaissance armed over watch and Close Air Support platform. Equipped with the Raytheon Multi-Spectral Electro/Optical Targeting System used to gather color/low-light/ black and white as well as infrared data for use by battlefield commanders to conduct theater level operations.
Project Manager - for the CA Air National Guard Companion Aircraft Trainer Program. Responsible for developing and maintaining standard processes, procedures, practices and tools for project execution, management and acquisition of the initial aircraft. Developed training curriculum and evaluation criteria for the introduction of a new aircraft (Cirrus 20 G3) into the California Air National Guard inventory.
Test Program Manager - Research Pilot at Edwards AFB, CA. Responsible for cost, schedule, reporting and performance of C-130 test programs, test review boards, and in-flight system testing. Also performed as Instructor/Safety Pilot on the Autonomous Landing Guidance System; a technology demonstration of the ability to land a C-130 on unprepared surfaces in zero visibility conditions.
Instructor Pilot - in the MQ-1 Predator / T-53 Cirrus / KC-135R Stratotanker / C-130 Hercules / C-21A Learjet.
Chief Pilot / Director of Flight Operations / Line Captain - CLS Transportation, Inc. (Part 91) in the Learjet 31, responsible for aircrew scheduling, contracting, and day-to-day oversight of aircraft flight operations in addition to flying duties as aircraft Captain. Line captain with Clay Lacy Aviation (Part 135) flying the Lear 23, 24, 25, 31, 35, and 55 model aircraft.
US Air Force Aircrew Training Manager - Responsible for developing, monitoring and conducting all aspects of aircrew ground, and in-flight training.
PARTICIPANT IN MILITARY OPERATIONS:​

 JUST CAUSE: Panama (1989)
 DESERT SHIELD / STORM: Persian Gulf (1990 - 1991)
 PROVIDE COMFORT: Northern Iraq (1991)
 RESTORE HOPE: Somalia (1992 - 1993)
 UPHOLD DEMOCRACY: Haiti (1994)
 NORTHERN WATCH: 36' North over Iraq (2003)
 IRAQI FREEDOM: Iraq (2003, 2006 - 2010)
 NEW DAWN: Iraq (2010)
 ENDURING FREEDOM: Afghanistan (2006 - 2012)
---
Awards, Honors and Recognitions
HONORS & AWARDS:

Meritorious Service Medal
Aerial Achievement Medal
Air Force Commendation Medal
Joint Service Achievement Medal
Air Force Outstanding Unit Award
Combat Readiness Medal
National Defense Service Medal
Armed Forces Expeditionary Medal
Southwest Asia Service Medal
Global War on Terrorism Service Medal
Humanitarian Service Medal
Small Arms Expert Marksmanship Ribbon
Kuwait Liberation Medal
California Commendation Medal
California Governor Outstanding Unit
Field Grade Officer of the Year for the State of California Air National Guard
---