Ted Thompson
Title

Assistant Professor of the Practice, College of Aeronautics

Email

Department

Department of Flight

College

Worldwide College of Aeronautics
Office Hours
Monday-Friday, 9AM-5PM MT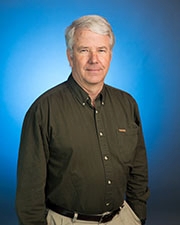 ---
Biography
Ted has a Bachelor of Science degree in Aeronautical Engineering and a Master of Science degree in Computer Information Systems. He has completed 6 courses towards a Master of Science in Aeronautical Science. Ted holds Federal Aviation Administration ratings as Air Transport Pilot and Certified Flight Instructor with Instruments in single and multi-engine aircraft.
Awards and Experience:Ted Thompson was born in Columbus OH, raised in Memphis Tn. He graduated from Christian Brothers High School and the United States Air Force Academy. Following commissioning as a 2nd Lieutenant in the United States Air Force, he graduated from Undergraduate Pilot Training and was selected to fly the McDonnell Douglas F-4 Phantom in Japan and Korea. He transitioned to the Northrup F-5E Tiger as an adversary tactics instructor pilot, known as the "Aggressors". Following that assignment, he transitioned to the F-15 Eagle, where he spent the majority of his Air Force flying career with flying assignments as an instructor, combat, and operational test and evaluation pilot. Interspaced with F-15 assignments in VA, FL, and Saudi Arabia, he was the MiG-21 chief instructor pilot in the Air Force's 4477th Test and Evaluation Squadron, known as the "Red Eagles". He also served as an advanced technology programs staff officer, leading requirements definition for what is now the F-35 Joint Strike Fighter. He commanded a test and evaluation squadron, responsible for testing all combat aircraft weapons systems and combat support programs such as mission support software systems. Ted served two deployed combat tours, flying air sovereignty missions over Iraq and overseeing all air combat operations in Iraq and Afghanistan as deputy director of the Coalition Air Operations Center. He served as a chief of safety at the squadron, wing, and numbered air force level and as the vice wing commander of the 366th Fighter Wing, the Gunfighters. Ted led safety investigations as investigation officer and board president for 4 major Air Force aircraft accident investigations.
Following his Air Force career, Ted began as an adjunct faculty member for Embry-Riddle Aeronautical University at the Tucson campus. Work as a contract F-15 flight simulator instructor took him to the United Kingdom where he continued as adjunct faculty for ERAU. Ted moved to Mountain Home ID and was selected as the Director of Academics for the Mountain Home campus.
Interests: When not teaching, studying, or flying, Ted enjoys outdoor recreation and photography.
---
Education
M.S. - Master of Science in Computer Information Systems,

Golden Gate University

B.S. - Bachelor of Science in Aeronautical Engr,

United States Air Force Academy
---
Ratings and Certificates
---
Courses Taught
SFTY 330, 350, 375
MGTM 371
MGMT 221
---
Publications
United States Air Force, (2004). Aircraft Class A accident report, F-15C, Nellis AFB NV. Washington, D.C.
United States Air Force, (2003). Aircraft Class A accident report, F-16C, classified location. Washington, D.C.
United States Air Force, (1999). Aircraft Class A accident report, F-15C, St Louis, MO. Washington, D.C.

United States Air Force (1987) Aircraft Class A accident report, MiG-21, near Tonopah, NV
---
Professional Experience
Fighter pilot, Flight Commander, Instructor Pilot, Operational Test and Evaluation Pilot, Advanced Technology Requirements Officer, Squadron Commander, Chief of Safety, and Wing Commander in almost 30 years in the United States Air Force.

Search and rescue mission pilot and Wing Commander, Idaho Wing Civil Air Patrol.
---