Gary C. Kessler
Title

Professor of Cybersecurity

Email

Department

Security Studies and International Affairs Dept

College

Daytona College of Arts & Sciences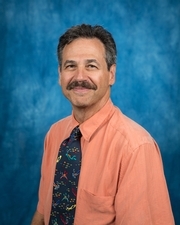 ---
External Links
---
Biography
Gary C. Kessler, Ph.D., CCE, CISSP, is a Professor of Cybersecurity at Embry-Riddle Aeronautical University's Daytona Beach campus. He started at ERAU in 2012, where he was responsible for starting the Cybersecurity minor and M.S. in Cybersecurity Management & Policy. His research interests include maritime cybersecurity, digital forensics, mobile device forensics, and lone operator cyberterrorism.

Gary is a member of the North Florida and Hawaii Internet Crimes against Children (ICAC) Task Forces. He is the co-author of two professional texts and over 70 articles, a frequent speaker at regional, national, and international conferences, and past editor-in-chief of the Journal of Digital Forensics, Security and Law. He is also an adjunct professor at Edith Cowan University in Perth, Australia. During the fall 2019 semester, Gary will be a Visiting Professor at the U.S. Coast Guard Academy (New London, CT).

From 2000-2010, Gary was an Associate Professor at Champlain College (Burlington, VT), where he started one of the U.S.'s first undergraduate programs in digital forensics and was the first to offer such a program online. From 2011-2012, he ran the M.S. in Information Assurance program at Norwich University (Northfield, VT).

More information about Gary can be found at his Web site, https://www.garykessler.net.

---
Education
Ph.D. - Doctor of Philosophy in Computing Technology in Education, Nova Southeastern University
M.S. - Master of Science in Computer Science, University of Vermont
B.A. - Bachelor of Arts in Mathematics, Humbold State University
---
Currently Teaching
CYB 465: Cybercrime and Cyberlaw
CYB 155: Found of Information Security
CYB 474: Issues in Avia Cybersecurity
CYB 485: War, Terror, Diplmcy in Cybers
---
Courses Taught
CYB155 - Foundations of Cybersecurity

CYB 235 - Introduction to Computers & Networks

CYB 335 - Information Security Tools & Techniques

CYB 365 - Introduction to Digital Forensics

CYB 474 - Aviation Cybersecurity

CYB 485 - War, Terror, and Diplomacy in Cyberspace

---
User Publications
Kessler, G.C. (2007, September). Experiences and Methodologies Teaching Hands-On Cyberforensics Skills Online. In D. Edgar-Nevill (Ed.), Proceedings of CFET 2007: 1st International Conference on Cybercrime Forensics Education & Training. Canterbury, UK: Canterbury Christ Church University.
Kessler, G.C. (2008, March). On Teaching TCP/IP Protocol Analysis to Computer Forensics Examiners. Journal of Digital Forensic Practice, 2(1), 43-53.
Kessler, G.C., & Hoag, J. (2008, June). The Power of Simple Hands-On Cyberforensics Exercises: A Guide for Faculty. In R. Dodge (Ed.), Proceedings of the 12th Colloquium for Information Systems Security Education. Best Colloquium Paper Award.
Kessler, G.C., Simpson, R., & Fry, J. (2009). Multidisciplinary Learning Using Mock Trials. International Journal of Electronic Security and Digital Forensics, 2(2), 141-155.
Browning, D., & Kessler, G.C. (2009). Bluetooth Hacking: A Case Study. Journal of Digital Forensics, Security and Law, 4(2), 57-71.
Kessler, G.C., & Haggerty, D.A. (2010, January). An Online Graduate Program in Digital Investigation Management: Pedagogy and Overview. Journal of Digital Forensic Practice, 3(1), 11-22.
Mislan, R.P., Casey, E., & Kessler, G.C. (2010). The Growing Need for On-Scene Triage of Mobile Devices. Digital Investigation, 6(3-4), 112-124.
Lessard, J., & Kessler, G.C. (2010, September). Android Forensics: Simplifying Cell Phone Examinations. Small Scale Digital Device Forensics Journal, 4(1).
Kessler, G.C., & Hosmer, C. (2011). An Overview of Steganography. In M.V. Zelkowitz (ed.), Advances in Computers, Volume 83 (pp. 51-107). Burlington (MA): Academic Press.
Kessler, G.C. (2011). Judges' Awareness, Understanding, and Application of Digital Evidence. Journal of Digital Forensics, Security and Law, 6(1), 55-72.
Kessler, G.C. (2012, February). Information Security: New Threats or Familiar Problems? IEEE Computer Magazine, 45(2), 59-65.
Carlton, G.H., & Kessler, G.C. (2012). Identifying Trace Evidence from Target-Specific Data Wiping Application Software. Journal of Digital Forensics, Security and Law, 7(2), 113
---
Memberships and Credentials
Certified Computer Examiner (CCE)
Certified Cyber Forensics Professional (CCFP)
Certified Information Systems Security Professional (CISSP)
---