Janson Jones
Title

Instructor

Email

Department

Humanities and Communication Department

College

College of Arts & Sciences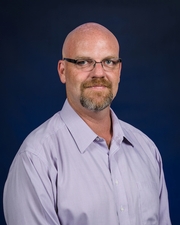 ---
External Links
---
Biography
A native to the Daytona Beach / Volusia county area, Jones graduated his B.A. in creative writing and M.A. in Modernity & Theory at the University of Oklahoma. Since Fall of 2001, he has taught a variety of composition and rhetoric courses at the college and university levels. Jones also served as the founding director of the Digital Composition Studio at the University of Alaska Anchorage and as Coordinator for the DSC-UCF Writing Center in Daytona Beach, Florida. 
---
Education
M.A. - Master of Arts in English, University of Oklahoma Norman Campus
B.A. - Bachelor of Arts in English, University of Oklahoma Norman Campus
---
Currently Teaching
COM 222: Business Communication
COM 221: Technical Report Writing
---
Courses Taught
AT EMBRY-RIDDLE:
COM 020, Fundamentals of Communication.
COM 122, English Composition.
COM 145, Themes in the Humanities.
"Beneath the Palms: Representing Nature and the Eco-Social in Florida" (Fall 2016).
"Reflekting Ourselves to Death: Apocalypse and Annihilation of the Real in Popular Culture and Media" (Spring 2017).
COM 219, Speech.
COM 221, Technical Communication.
AT THE UNIVERSITY OF ALASKA ANCHORAGE:
ENGL A111, Methods of Written Communication.
ENGL A212, Technical Writing.
ENGL A214, Persuasive Writing.
ENGL A312, Advanced Technical Writing.
ENGL A313, Professional Writing.
I have taught in a variety of classroom environments and modalities including traditional face-to-face courses, hybrid course models, and online course environments. 
---
Professional Experience
Non-Teaching Experience:
DSC-UCF Writing Center, Coordinator
University of Central Florida, 2013-2016
I served as the UCF Coordinator for the DSC-UCF Writing Center on the Daytona Beach campus. Much of my work focused on helping students, faculty, and staff improve their writing at all stages of composition and across mediums/genres (argumentative essays, portfolios, speeches, audio essays, and so on). 
Digital Composition Studio, Director
University of Alaska Anchorage, 2009-2011
The DCS is an interactive environment where students and tutors work together in designing, composing, and revising multimodal, digital texts relating to UAA coursework. I served as the founding director of the DCS, establishing the space, technologies, policies, and pedagogical foundations of this tutor-based studio.
TEACHING PHILOSOPHY: 
Having worked for a number of universities and colleges in the past, each with varying student populations and departmental standards for writing, I have developed a set of core assumptions that hold fast across each of these teaching contexts and facilitate student learning. I create learning environments that are student-centered and encourage agency, design course materials that are usable, and redesign courses in response to local, timely events in students' lives. As writing is an iterative process, so too is teaching and course design.  
I see a course as an unfolding narrative where students are co-authors of their own learning experience. From assignments that encourage students to explore issues of direct concern in their own lives to intensive conferencing and/or mentoring, I seek to create learning experiences that help students develop agency in their writing process. Agency is particularly important in first year composition courses, in which some students are faced with high orders of concern when it comes to mechanics and punctuation, while others need more help recognizing and responding to rhetorical concerns. Through conferencing and workshopping I can better help students to recognize their own agency as developing writers and assist them in finding strategies to more effectively communicate their arguments. 
Because usability matters for students enrolled in a course, I also provide course materials that are created with usability and mobility in mind.  In learning management systems such as Canvas, for example, my course materials have a consistent visual design that help students better navigate unit content. Further, when creating PDF documents such as readings, assignment sheets, or other supplemental materials, I seek to design texts that are easily read on tablets and other mobile devices. Effective design and usability help students better engage and navigate course materials and activities. Student feedback (both anecdotal and on student evaluations) suggests to me that this attention to design and usability has greatly improved students' experiences with the course. 
As teaching is an iterative process, I often redesign my courses from the ground up. By reflecting on my teaching and revising course materials each semester, I am better able to directly connect the content to students' experiences and interests. By finding recent, contemporary texts to exemplify course topics, for example, I give the course and its supplementary materials a sense of immediacy to the "real world" of college students. I also rewrite core assignments in response to local events that provide rich, authentic context. For example, at the University of Alaska Anchorage, students in Advanced Technical Writing worked on a large-scale, class-wide service learning project in response to an immediate need of a university program. One semester, students worked for the Writing Center to develop a comprehensive manual for staffing, policies, and training. Another semester, students developed a series of technology user manuals for both students and faculty in response to newly-installed classroom technology. This act of course revision helps keep my courses fresh and provides students with authentic assignments and writing contexts. 
Above all, I believe that each student is his or her greatest asset. Fostering agency and critical self awareness in students is key to facilitating the transfer of knowledge from one semester to the next. By revising course content and design around the lives of my students, each semester I create courses that could not have existed in their present form during any other semester. By valuing this process of continued revision, I believe I am honoring the very thing that I teach students — that the act of composition is a process uniquely tethered to real-world audiences. Each semester brings with it new challenges and emergent issues in digital communication impacting students' lives. Adapting course designs and delivery methods to honor both departmental standards and the lives of my students is challenging and deeply rewarding. 
---
Awards, Honors and Recognitions
Department of Humanities Communication Award for Outstanding Lecturer
26 April 2016, Embry-Riddle Aeronautical University.