Jiawei Yuan
Assistant Professor of Computer Science
Electrical, Computer, Software & Systems Engr Dept
Daytona College of Engineering
Daytona Beach campus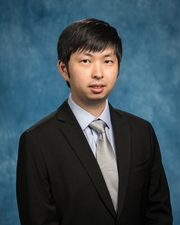 ---
Biography
Jiawei Yuan received his Ph.D. in Integrated Computing in 2015 from University of Arkansas at Little Rock, and earned his B.S. in 2011 from University of Electronic Science and Technology of China, China. Jiawei worked at the Research Programs of Information Technology at University of Arkansas for Medical Sciences from July 2013 to July 2015.
Jiawei's research interests are in the areas of cloud computing and network security, eHealth security, applied cryptography as well as secure and practical systems. Jiawei's research is motivated by the rapid proliferation of cloud computing and novel networks, which are increasingly the platform of choice for vandals and criminals to launch a variety of attacks. Jiawei is always interested in problems that have potential real-world impact, solutions that are simple but based on solid mathematical foundations, and tries to bridge theory and practice.
---
Education
Ph.D. - Doctor of Philosophy in Integrated Computing, University of Arkansas System (AR) : Little Rock
---
Currently Teaching
CS 317: Files/Database Systems
CS 427: Sys Exploit and Penetrtion Tst
CS 690: Cybersecur Eng Capstone Proj
CS 700: Graduate Thesis
CS 527: Sys Exploit and Penetrtion Tst
CS 538: Applied Cryptography
CS 800: Dissertation
---
Publications
Book Chapter
Jiawei Yuan and Shucheng Yu, "Third Party Providers Integrity Assurance For Data Outsourcing", Cloud Computing Security: Foundations and Challenges (1st Ed.), chapter 24, edited by John R. Vacca, CRC Press, ISBN-13: 978-1482260946, Aug, 2016.

Journal Articles

Jiawei Yuan and Yifan Tian, "Practical Privacy-Preserving MapReduce Based K-means Clustering over Large-scale Dataset", Accepted in IEEE Transactions on Cloud Computing (TCC), 2017.
Jiawei Yuan, Bradley Malin, François Modave, Yi Guo, William R. Hogan, Elizabeth Shenkman, Jiang Bian, "Towards a privacy preserving cohort discovery framework for clinical research networks", in Journal of Biomedical Informatics (JBI), vol. 66, pp. 42-51, 2016.
Jiang Bian, Kenji Yoshigoe, Amanda Hicks, Jiawei Yuan, Zhe He, Mengjun Xie, Yi Guo, Mattia Prosperi and François Modave, "Mining Twitter to Assess the Public Perception of the Internet of things", in PLOS ONE, vol.11, no.7, 2016.
Jiawei Yuan and Shucheng Yu, "PCPOR: Public and Constant-Cost Proofs of Retrievability in Cloud", in Journal of Computer Security (JCS), vol. 23, no. 3, pp. 403-425, 2015.
Jiawei Yuan and Shucheng Yu, "Public Integrity Auditing for Dynamic Data Sharing with Multi-User Modification", in IEEE Transactions on Information Forensics and Security (IEEE TIFS), vol.10, Issue.8, pp:1717-1726, Aug., 2015.
Lu Shi, Jiawei Yuan, Shucheng Yu and Ming Li, "MASK-BAN: Movement-Aided Authenticated Secret Key Extraction Utilizing Channel Characteristics in Body Area Networks", in IEEE Internet of Things Journal, vol.2, Issue.1, pp:52 - 62, Jan., 2015.
Jiawei Yuan and Shucheng Yu, "Privacy Preserving Back-Propagation Neural Network Learning Made Practical with Cloud Computing", in IEEE Transactions on Parallel and Distributed Systems (IEEE TPDS), vol.25, Issue.1, pp:212 - 221, Jan., 2014.
Lu Shi, Ming Li, Shucheng Yu and Jiawei Yuan, "BANA: Body Area Network Authentication Exploiting Channel Characteristics", in IEEE Journal on Selected Areas in Communications (IEEE JSAC), vol.31, Issue.9, pp:1803 - 1816, Sep., 2013.
Conference Papers​
Yifan Tian, Yantian Hou, and Jiawei Yuan, "CAPIA: Cloud Assisted Privacy-preserving Image Annotation", in Proceedings of the 5th IEEE Conference on Communications and Network Security (CNS), Las Vegas, NV USA, Oct., 2017.
Yifan Tian, Jiawei Yuan and Shucheng Yu, "SBPA: Social Behavior Based Cross Social Network Phishing Attacks", in Proceedings of the 4th IEEE Conference on Communications and Network Security (CNS), Poster Paper, Philadelphia, PA USA, Oct., 2016.
Cilia Zayas, Zhe He, Jiawei Yuan, Jiang Bian, ``Examining Healthcare Utilization Patterns of Elderly and Middle-Aged Adults in the United States'', in Proceedings of the 29th AAAI International FLAIRS Conference, Key Largo, Florida, USA, May, 2016.
Amanda Hicks, William R. Hogan, Zhe He, Josh Hanna, Besty Shenkman, Jiawei Yuan, Jiang Bian, ``Using Semantic Queries for Cohort Discovery Across Research Networks", in Proceedings of OHDSI Symposium 2015, Poster Paper, Washington DC, USA, Oct., 2015.
Jiawei Yuan, Shucheng Yu and Linke Guo, "SEISA: Secure and Efficient Encrypted Image Search With Access Control", in Proceedings of the 34th IEEE International Conference on Computer Communication (IEEE INFOCOM'15), Hong Kong, China, Apr., 2015. (Acceptance ratio: 19%)
Amanda Hicks, William R. Hogan, Zhe He, Josh Hanna, Besty Shenkman, Jiawei Yuan, Jiang Bian, "Using Semantic Queries for Cohort Discovery Across Research Networks'', in Proceedings of OHDSI Symposium 2015, Poster Paper, Washington DC, USA, Oct., 2015.
Jiawei Yuan and Shucheng Yu, "Efficient Public Integrity Checking for Cloud Data Sharing with Multi-User Modification", in Proceedings of the 33rd IEEE International Conference on Computer Communication ( IEEE INFOCOM'14), Toronto, Canada, Apr., 2014. (Acceptance ratio: 19.4%)
Jiawei Yuan and Shucheng Yu, "Flexible and Publicly Verifiable Aggregation Query for Outsourced Databases in Cloud", in Proceedings of the 4th IEEE International Workshop on Security and Privacy in Cloud Computing, Washington, D.C., USA, Oct., 2013.
Jiawei Yuan and Shucheng Yu, "Secure and Constant Cost Public Cloud Storage Auditing with Deduplication", in Proceedings of the First IEEE Conference on Communications and Network Security (IEEE CNS'13), Washington, D.C., USA, Oct., 2013.(Acceptance ratio: 28%)
Jiawei Yuan and Shucheng Yu, "Proofs of Retrievability with Public Verifiability and Constant Communication Cost in Cloud", in Proceedings of the 2013 ACM International Workshop on Security in Cloud Computing, HangZhou, China, May., 2013.
Lu Shi, Jiawei Yuan, Shucheng Yu and Ming Li, "ASK-BAN: Authenticated Secret Key Extraction Utilizing Channel Characteristics for Body Area Networks", in Proceedings of the 6th ACM Conference on Security and Privacy in Wireless and Mobile Networks (ACM Wisec'13), Budapest, Hungary, Apr., 2013. (Acceptance ratio: 15%)
Jiawei Yuan and Shucheng Yu, "Efficient Privacy-Preserving Biometric Identification in Cloud Computing", in Proceedings of the 32nd IEEE International Conference on Computer Communication (IEEE INFOCOM'13), Turin, Italy, Apr., 2013. (Acceptance ratio: 17%)
Jiawei Yuan, Lu Shi, Shucheng Yu and Ming Li, "Authenticated Secret Key Extraction using Channel Characteristics for Body Area Networks", in Proceedings of the 19th ACM Conference on Computer and Communications Security (ACM CCS), Poster Paper, Raleigh, NC, Oct., 2012.
Jiawei Yuan and Shucheng Yu, "Privacy Preserving Back-Propagation Learning Made Practical with Cloud Computing", in Proceedings of the 8th International Conference on Security and Privacy in Communication Networks (Securecomm'12), Pauda, Italy, Sep., 2012. (Acceptance ratio :28%)
Lu Shi, Ming Li, Shucheng Yu and Jiawei Yuan,"BANA: Body Area Network Authentication Exploiting Channel Characteristics", in Proceedings of the 5th ACM Conference on Security and Privacy in Wireless and Mobile Networks (ACM Wisec'12), Tucson, AZ, April., 2012. (Acceptance ratio: 27%)
---