James Solti
Title

Associate Professor, College of Aeronautics; Chair, Department of Aeronautics Graduate Studies

Email

Department

Department of Graduate Studies

College

Worldwide College of Aeronautics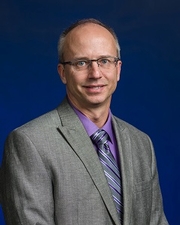 ---
Biography
Dr. Jim Solti is a 1988 graduate from the United States Air Force Academy located in Colorado Springs. After serving 25-years on active duty, in 2013, Colonel Solti retired from the Air Force and accepted a position as the Academy's Chief Scientist. In March 2018, he joined the Embry-Riddle Worldwide program as the Department Chair of Undergraduate Studies within the College of Aeronautics.

During his tenure at the Air Force Academy, Dr. Solti taught several structures and materials courses to include: Composites, Finite Elements, Aerospace Structural Analysis, Dynamics, Vibrations, Engineering Math, Differential Equations, Mechanical Behavior of Materials, Experimental Mechanics, Fundamentals of Mechanics, Introduction to Engineering, and Innovative Design.

Dr. Solti is a licensed Professional Engineer (PE).

---
Education
Ph.D. - Doctor of Philosophy in Doctoral Studies: Mechanical Engineering,

Air Force Institute of Technology

M.S. - Master of Science in Aeronautical Engineering,

Air Force Institute of Technology

B.S. - Bachelor of Science in Engeering Sciences,

United States Air Force Academy
---
Ratings and Certificates
---