Johanna Engstrom
Title

Assistant Professor

Email

Department

Applied Aviation Sciences Department

College

Daytona College of Aviation
Areas of Expertise
GIS, Renewable Energy, Hydroclimatology, Sustainable Water Management, Climate services.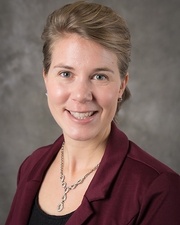 ---
Education
Ph.D. - Doctor of Philosophy in Geography,

University of Florida
---
Courses Taught
WX 201 Survey of Meteorology
---
User Publications
Selected publications:

Deb, P., Moradkhani, H., Abbaszadeh, P., Kiem, A. S., Engström, J., Keellings, D., & Sharma, A. (2020). Causes of the widespread 2019–2020 Australian bushfire season. Earth's Future, 8(11), e2020EF001671.
Engström, J., Jafarzadegan, K., & Moradkhani, H. (2020). Drought Vulnerability in the United States: An Integrated Assessment. Water, 12(7), 2033.
Keellings, D. & Engström, J. (2019). The Future of Drought in the Southeastern U.S.: Projections from Downscaled CMIP5 Models. Water. 11(2), 259. doi: 10.3390/w11020259
Engström, J. & Keellings, D. (2018). Drought in the Southeastern U.S.: An Assessment of downscaled CMIP5 models. Climate Research. 74 (3), 251-262. doi: https://doi.org/10.3354/cr01502
Engström, J. (2018). Hydropower in the Southeast U.S.: Balancing Lakeview and Production Optimization. The Southeastern Geographer. 58(4), 379-393. doi: 10.1353/sgo.2018.0037
Engström, J., & Waylen, P. (2018). Drivers of long-term precipitation and runoff variability in the southeastern USA. Theoretical and Applied Climatology, 131 (3-4), 133-1146 doi: 10.1007/s00704-016-2030-4
Engström, J. & Waylen, P. R. (2017). The changing hydroclimatology of Southeastern United States. Journal of Hydrology, 548, 16-23 doi: 10.1016/j.jhydrol.2017.02.039
---