Joseph F. Clark
Title

Adjunct Faculty

Email

Department

Aeronautical Science Department

College

College of Aviation
Office Hours
Tuesday and Thursday 2:45 to 4 p.m.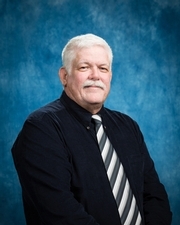 ---
Education
M.A.S. - Master of Aeronautical Science in Aviation/Aerospace Education,

Embry-Riddle Aeronautical University
---
---
Currently Teaching
AS 356

:

Aircraft Systems & Components
---
---
User Publications
Mentor Magazine, National Association of Flight Instructors
Airplanista, Online Magazine
EAA's Sport Aviation
AOPA Fight Training Magazine

Academic Publishing 
published in The Journal of Aviation/Aerospace Education & Research, Fall 2012
The importance and development of self-confidence: teaching your students they can do it
published in The 2nd Annual Flight Instructor Conference Proceedings, Innovations in Flight Instruction
, April 1998
Teaching the pitch-power relationship; a pragmatic approach
published in The Flight Instructor Conference Proceedings, Elevating Our Profession
, April 1998
---
Professional Experience
Joe Clark, a native of Tampa, Florida, is a former Naval Aviator with 9,000 total flight hours including 500 in the A-7E Corsair II and 750 in the A-4 Skyhawk. During his naval service, he also logged 88 carrier landings. He graduated from the University of Florida in 1977, worked for a year as a journalist, and then started flying professionally a year later. Clark logged 3,000 hours as a flight instructor and Part 135 charter pilot before enlisting in the Navy in June 1981. In October, he earned his commission as an ensign. After earning his wings at Naval Air Station Meridian, MS in March of 1983, his first assignment took him to Fleet Composite Squadron TEN in Guantanamo Bay, Cuba where he flew the A-4 Skyhawk. Upon completion of that tour, he began A-7E transition training at NAS Cecil, FL. After transition training, he joined a west coast Corsair II squadron based at NAS Lemoore, California. After leaving military service in 1990, he joined Embry-Riddle Aeronautical University as a flight instructor. In 1998, he became Assistant Professor of Aeronautical Science at Embry-Riddle. He and his wife, Ardis, currently live in St. Augustine, Florida.
---