Karim Hardy
Title

Associate Professor, College of Arts and Sciences

Department

Department of Security and Emergency Services

College

College of Arts & Sciences
Areas of Expertise
Safety Science
Emergency Management
Resilience Engineering
System Dynamics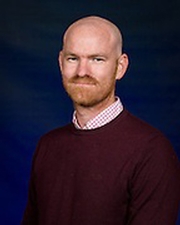 ---
External Links
---
Biography
Dr. Hardy has developed dual expertise in safety and emergency management throughout his career.
Dr. Hardy completed his Ph.D. in Sciences and Engineering of at-Risk Activities from the "Grandes Ecoles" Mines ParisTech. In addition, he earned his Bachelor of Science in Environmental and Safety Engineering, a first Master of Arts in Legal Studies with a concentration in Euro-Mediterranean Security and Defense, and a second Master of Arts in Political Science with a concentration in European Studies and International Regulations.
He was a Ph.D. visiting student within the Complex Systems Research Lab, Aeronautics and Astronautics Department at the Massachusetts Institute of Technology – MIT. While at MIT, he worked with Professor Nancy Leveson on risk and crisis management and system dynamics within complex socio-technical systems.
After his doctorate, he spent a year as a Postdoctoral Fellow in Business Administration within the Center for Catastrophic Risk Management, Haas Business School, at UC Berkeley. He worked with Professor Karlene Roberts on High-Reliability Organizations (HROs).
For years, Dr. Hardy worked as a safety engineer for an international company in charge of safety management within several industrial projects.
Dr. Hardy is an Associated Safety Professional (ASP, USA), a Certified Safety Professional (CSP, USA), a Certified Safety and Health Management (CSHM, USA), a Chartered Safety and Health Practitioner (CMIOSH, UK), and a full member of the international institute of risk and safety management. He is also an Incident Command System Instructor from ICS Canada.
Since 2016, Dr. Hardy has been an ABET Program Evaluator (ANSAC - ASSP).
 Dr. Hardy's research focuses on models of accidents, system dynamics, system safety, theory of complexity, organizational behavior, emergency management, and system resilience within complex socio-technical systems.
Before becoming a faculty at Embry-Riddle Aeronautical University, Dr. Hardy spent several years as a volunteer firefighter in southern France, and he is a firefighter expert.
---
Education
D. - Doctoral in Sciences and Engineering of Risk Activities, Ecole des Mines de Paris
M. - Master in Law and Political Science, Universite de Nice Sophia Antipolis
M. - Master in Euro-Mediterranean Legal Areas: Security and Defense in the Area of Law, University of Toulon
---
---
Currently Teaching
EMGY 405: Disaster Policy & Management
EMGY 430: Emergency Mgmt & Conting Plan
SFTY 315: Envrnmtl Compliance & Safety
SFTY 570: Fire Safety Management
EMGY 310: Fundamentals of Emergency Mgmt
HLSD 110: Intro to Homeland Security
HLSD 215: Intro to Industrial Security
RSCH 202: Intro to Research Methods
SFTY 600: Occupat'l Safety & Health Mgmt
---
---
Memberships and Credentials
Associate Safety Professional (ASP, USA)
Certified Safety Professional (CSP, USA)
Certified Safety and Health Manager (CSHM, USA)
Chartered Safety and Health Practitioner (CMIOSH, UK)
Member of the International Institute of Risk and Safety Management (MIIRSM, UK)
European Occupational Safety and Health Manager (EurOSHM, European Union)
---