Keith Earnshaw
Title

Associate Professor of the Practice, College of Aviation; Associate Program Coordinator, MS in Occupational Safety Management

Email

Department

Department of Graduate Studies

College

College of Aviation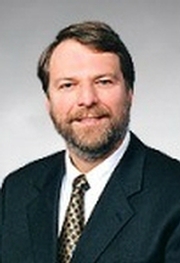 ---
Biography
Dr. Keith Earnshaw is the Founder and President of Earnshaw Environmental, Inc., a consulting firm specializing in radiation protection, environmental compliance and safety management, and emergency preparedness. For the past thirty-eight years, he has worked in national laboratories, industry, state government, and environmental consulting firms. He has also supported the Department of Homeland Security for eighteen years in the technical evaluation of over 100 emergency drills at U.S. nuclear power stations. As Licensing Director for an international waste management firm, he was responsible for the planning and direction of a $120 million site characterization study and the preparation of two 10,000-page license applications, environmental reports, and permits as required by the National Environmental Policy Act for the North Carolina Low-Level Radioactive Waste Disposal Facility. Dr. Earnshaw also served as the General Manager of a 50-person geophysics consulting firm, responsible for project management, corporate strategy, and marketing development. Dr. Earnshaw founded the nonprofit organization, Coastal Giving, Inc., which seeks to serve Wounded Warrior families and families with children who have life-threatening medical conditions. Its primary goals lie in organizing and aiding concerned coastal vacation homeowners in their donation of week-long, restful getaways to these deserving families.
---
Education
Ph.D. - Doctor of Philosophy in Engineering Science,

Rensselaer Polytechnic Institute

M.S. - Master of Science in Bionucleonics,

Purdue University-Main Campus

B.S. - Bachelor of Science in Environmental Health,

Purdue University-Main Campus
---
Courses Taught
SFTY 691 - Graduate Capstone Course

SFTY 315 - Environmental Compliance and Safety
SFTY 355 - Industrial Hygiene and Toxicology
SFTY 510 - Industrial Hygiene and Toxicology
SFTY 600 - Occupational Safety and Health Management
SFTY 630 - System Safety Programs
TRAN 401 - Transportation and the Environment
SFTY 590 - Hazard Control Methods in Occupational Safety and Health
SFTY 580 - Environmental Protection for the Safety, Health, and Environmental Manager
SFTY 540 - Disaster Preparedness and Safety Management 
---
Professional Experience
For the past several years, Dr. Earnshaw has been an assistant professor and associate program chair (MSOSM) with Embry-Riddle Aeronautical University, and adjunct faculty member with N.C. State University and the University of California at Berkeley. Here, he has taught courses in environmental science, toxicology and industrial hygiene, human anatomy and physiology, and terrorism and emergency preparedness.
While working at the Knolls Atomic Power National Laboratory, Dr. Earnshaw was asked to serve as a radiation expert in an undersea mission to locate a sunken nuclear submarine, the Thresher, and to perform environmental monitoring and analysis in the wreckage area. Studies in the area were completed using the deep underwater submersible vehicle, Alvin, which allowed scientists to dive to a depth of 2 ½ miles and collect soil, water, and fish samples on the ocean floor.
---
Memberships and Credentials
Registered Consultant No. S000436 - North Carolina Radiation Protection Section
Groundwater Protection Professionals of North Carolina
American Health Physics Society
North Carolina Health Physics Society
---
Awards, Honors and Recognitions
2009 Spirit of Inquiry Award - The John W. Pope Center for Higher Education Policy
1999 Facilitator of the Year Award - North Carolina Wesleyan College

1999 International Facilitator of the Year Award - Regis University