Matthew Flaherty
Title

Vice Chancellor and Head of Asia

Email

Department

Department of Undergraduate Studies

College

College of Aviation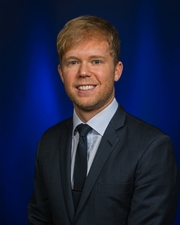 ---
External Links
---
Biography
In his role as Vice Chancellor & Head of Asia at Embry-Riddle Aeronautical University (ERAU), Matthew Flaherty is responsible for providing leadership and strategic direction to expand the university's presence in the Asia Pacific region while ensuring that the education and training programs are relevant, innovative, engaging, and effective. He takes great pride in his continuous promotion of academic distinction and research productivity, building upon the international reputation of excellence held by ERAU.
Matthew started his career in the Office of International and Graduate Admissions at ERAU's Arizona campus before relocating to Dubai, United Arab Emirates, where he was Head of Marketing and Admissions at Dubai Aerospace Enterprise Flight.  In 2010 Matthew relocated to Singapore to assist in the opening of ERAU Asia.
Having spent over 20 years extensively traveling to nearly 75 countries throughout Asia, the Middle East, Africa, and Europe, he has gained a cultural competency and understanding of educational systems from around the world.
Matthew holds an MBA in Aviation and a Bachelor of Science in Aerospace Studies from Embry-Riddle Aeronautical University's Daytona Beach and Prescott Arizona campuses and is currently pursuing his doctoral degree in Strategy and Innovation at Capella University.  In addition, he teaches Aviation Legislation, Science of Flight, and Introduction to Aeronautical Science as an adjunct instructor in the College of Aeronautics. Matthew is a member of the Embry-Riddle Aeronautical University, Asia Ltd. Board of Directors and co-chairs the campus Industry Advisory Board. In April 2020, he was appointed to the Singapore Aviation Academy Advisory Board, and in May 2021 he joined the National Aviation Museum of Korea (NAMOK) International Journal of Aviation and Culture (IJAC) Editorial Committee.

Matthew remains actively engaged in the aviation/aerospace industry and maintains currency on his FAA commercial pilot's license and instructor rating. In his spare time, he enjoys cooking, entertaining and traveling as well as caring for his two Shiba Inus Rudder and Tango. 
---
Education
M.B.A. - Master of Business Administration in Business Administration in Aviation, Embry-Riddle Aeronautical University
B.S. - Bachelor of Science in Aerospace Studies: Aviation Safety and Aviation Weather and Humanities, Embry-Riddle Aeronautical University
---
---
Currently Teaching
PHYS 123: Science of Flight
---
Courses Taught
MGMT 203
ASCI 202
ASCI 254
---