Paul D Lange
Title

Assistant Professor of the Practice, College of Business

Email

Department

Department of Management and Technology

College

Worldwide College of Business
Office Hours
12:30 PM - 5:00 PM EST on Monday through Thursday
Areas of Expertise
Organizational Behavior

Coaching
Small Business Startups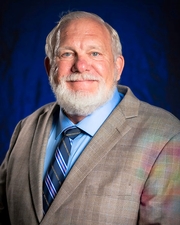 ---
Biography
 PAUL D. LANGE
205 Poplar Drive                                                                                                        Home: (252) 330-2412
Elizabeth City, NC 27909                                                                                          Cell:    (252) 333-7399
Email: lange49c@erau.edu                                                                                         
EDUCATION
Master of Business Administration in Aviation (August 2015). Embry-Riddle Aeronautical University, Daytona FL
Master of Aeronautical Science with specializations in Aviation Safety Systems and Aerospace Education Technology. Embry-Riddle Aeronautical University (December 2010). Graduated with distinction. Graduate Thesis Title: Student Satisfaction with Eagle Vision Instruction
Master of Science in Quality Systems Management.  National Graduate School, Falmouth MA (October 2004). Graduate Thesis Title: Increasing Throughput on the HH-60J Product Line
Master of Science in Systems Management, University Southern California, Los Angeles CA 1986
Aviation Safety Officer School, Naval Post Graduate School, Monterey CA 1985
Bachelor of Science in Psychology, Duke University, Durham NC 1977


 PROFILE       
Assistant Professor of the Practice for the College of Business and former Director of Academics, Embry-Riddle Aeronautical University Elizabeth City Campus. Retired Coast Guard & Marine Corps helicopter instructor pilot with 30 years flying experience. Airline Transport Pilot with 7000 flight hours in helicopters, prop and jet aircraft. Flight Safety officer for search and rescue helicopter squadrons in the USMC, USCG, and Royal Navy from the Bering Sea to the English Channel. Small business owner, and SCORE Mentor.
PROFESSIONAL EXPERIENCE
2013-Present      Faculty for the College of Business Embry-Riddle Aeronautical University
                           teach ten classes per year, serve as an academic role model for
                           faculty, staff, and students.
2007 - 2013    Director of Academics for Embry-Riddle Aeronautical University
Elizabeth City campus, Budget, recruit, hire, train, and mentor faculty in areas such as instructional design, academic quality, institutional effectiveness, and educational technologies (eLearning). Responsible for evaluating graduate and undergraduate faculty to teach aeronautical management, safety, and maintenance curriculum. Leading a diverse and talented team of 20 faculty serving the needs of a student body of 220 adult learners.
Service on Eastern Region Culture Climate Focus Group, Eagle Vision Tiger Team, and Capstone Focus Group.
2002 – 2007    Division Chief, Deepwater Integration Division, Instructor Pilot
                            U. S. Coast Guard Aircraft Repair and Supply Center, Elizabeth City NC
                             Supervise 10 Officers, contractors and government service employees to integrate
                             Deepwater air assets into legacy engineering and support system.  Project manager for
 $18M Coast Guard Helicopter Airborne Use of Force acquisition.
                       Rotary Wing Deepwater Integration Officer, Flight Examiner
                            Designed and executed the Common Avionics Architecture System for HH-60T
                             helicopter as Aircrew System Advisory Panel chairman, coordinated the efforts of
                             Rockwell Collins software system engineers and Coast Guard aircrew evaluators.  
1997 – 2004    Flight Examiner/ Instructor Pilot/ Safety Department Head
                        for USCG Air Station in Elizabeth City NC
                             Administered the flight and ground safety program for a 188 member Coast Guard Air
                             Station. Senior flight instructor for the HH-60J helicopter SAR mission.                    
1995 – 1997   Royal Navy Exchange Pilot Squadron Flight Safety Officer.
                        Cornwall, England on exchange from the Coast Guard with the Royal
                             Navy as a duty standing search and rescue helicopter pilot.
1988 – 1995    Search and Rescue Helicopter pilot, Safety Department Head
                        Coast Guard Air Stations Elizabeth City NC& Kodiak, Alaska HH-3F and HH-60J pilot,
                             Directed flight and ground safety program for 220 member command with 5 HC-130, 3
                             HH-65 and 4 HH-60 aircraft
1985 – 1988    Marine Corps Search and Rescue Officer-In-Charge, Flight Examiner
                        Cherry Point NC, commanded three HH-46A helicopter detachment, supervise 85
                             personnel, responsible for operation and administration of SAR for 2nd Marine Air Wing.
1983 – 1985    Station Operations and Engineering Squadron, Safety Officer, Officer in Charge
                        Cherry Point NC, direct flight and ground safety program for 200 member command
1978 – 1983    Deployed Fleet Marine Force Westpac
                        Kaneohe Hawaii, CH-46 pilot.
1977 – 1978    U.S. Navy Flight School
                         Pensacola FL, Naval Aviator wings.
TEACHING EXPERIENCE
Embry Riddle Aeronautical University instructor 2006 to present
Qualified to teach: Aircraft Accident Investigation, Commercial Aviation Safety, Safety Program Management, Principles of Management, Advanced Rotorcraft Operations, Aviation System Analysis Methods, Project Management, Aeronautical Science for Management Logistics Management for Aviation, Lifecycle Analysis, Strategic Management of Technical Operations, and Organizational Behavior.
Elizabeth City State University Adjunct Instructor 2001-2002, 2007
Aviation Legislation, Aviation Management, Aviation Weather, Aviation Safety, Aviation Science Junior Seminar, Aviation Science Capstone
U.S. Coast Guard Flight Examiner and Instructor Pilot 1997-2007
HH-60J Flight Examiner, Instrument Instructor, Maintenance Pilot
HH-60J Instructor Pilot, Instrument Instructor, SAR Procedures
U.S. Marine Corps Flight Examiner and Instructor Pilot 1985-1988
 HH-46D,E,F Instructor Pilot
 Flight Examiner, SAR Detachments East Coast
RESEARCH INTERESTS
Armed Forces Project Management Talent, Helicopter Accident Investigation, Leadership, Small Business Mentoring.
VOLUNTEER WORK
Serve on Board of Directors for the STEM charter school Northeast Academy of Aerospace and Advanced Technology (NEAAAT) northeastacademy.org. SCORE mentor. Real World Design Challenge. Member of Distinguished Flying Cross Society, Boy Scouts of America, Aircraft Owners and Pilots Association, Military Officer's Association, the Daedalian Society and the Museum of the Albemarle.
---
Education
M.A.S. - Master of Aeronautical Science in Aviation/Aerospace Education Technology, Aviation Aerospace Safety Systems, and Aviation Aerospace Management,

Embry-Riddle Aeronautical University

M.B.A. - Master of Business Administration in Aviation,

Embry-Riddle Aeronautical University

M.S. - Master of Science in Quality Systems Management,

National Graduate School of Quality Management

M.S. - Master of Science in Systems Management,

University of Southern California
---
Ratings and Certificates
---
Currently Teaching
MGMT 411

:

Logistics Mgmnt for Av/Aspace

MGMT 317

:

Organizational Behavior

MGMT 436

:

Strategic Management
---
Courses Taught
Aircraft Accident Investigation, Commercial Aviation Safety, Safety Program Management, Principles of Management, Advanced Rotorcraft Operations, Aviation System Analysis Methods, Project Management, Aeronautical Science for Management Logistics Management for Aviation, Lifecycle Analysis, Strategic Management of Technical Operations, and Organizational Behavior, Capstone, and Introduction to Aeronautical Science
---
Professional Experience
PROFESSIONAL EXPERIENCE
 
2007 - 2013    Director of Academics for Embry-Riddle Aeronautical University
                          Elizabeth City campus, Responsible for hiring, training, and evaluating graduate
                          and  undergraduate faculty to teach aeronautical management, safety, and maintenance 
                          curriculum. Leading a diverse and talented team of faculty and teaching graduate and
                          undergraduate aviation safety and management courses.
2002 – 2007    Division Chief, Deepwater Integration Division, Instructor Pilot
                            U. S. Coast Guard Aircraft Repair and Supply Center, Elizabeth City NC
                             Supervise 10 Officers, contractors and government service employees to integrate
                             Deepwater air assets into legacy engineering and support system.  Project manager for
 $18M Coast Guard Helicopter Airborne Use of Force acquisition.
                       Rotary Wing Deepwater Integration Officer, Flight Examiner
                            Designed and executed the Common Avionics Architecture System for HH-60T
                             helicopter as Aircrew System Advisory Panel chairman, coordinated the efforts of
                             Rockwell Collins software system engineers and Coast Guard aircrew evaluators.  
1997 – 2004    Flight Examiner/ Instructor Pilot/ Safety Department Head
                        for USCG Air Station in Elizabeth City NC
                             Administered the flight and ground safety program for a 188 member Coast Guard Air
                             Station. Senior flight instructor for the HH-60J helicopter SAR mission.                     
1995 – 1997   Royal Navy Exchange Pilot Squadron Flight Safety Officer.
                        Cornwall, England on exchange from the Coast Guard with the Royal
                             Navy as a duty standing search and rescue helicopter pilot.
1988 – 1995    Search and Rescue Helicopter pilot, Safety Department Head
                        Coast Guard Air Stations Elizabeth City NC& Kodiak, Alaska HH-3F and HH-60J pilot,
                             Directed flight and ground safety program for 220 member command with 5 HC-130, 3
                             HH-65 and 4 HH-60 aircraft
1985 – 1988    Marine Corps Search and Rescue Officer-In-Charge, Flight Examiner
                        Cherry Point NC, commanded three HH-46A helicopter detachment, supervise 85
                             personnel, responsible for operation and administration of SAR for 2nd Marine Air Wing.
1983 – 1985    Station Operations and Engineering Squadron, Safety Officer
                        Cherry Point NC, direct flight and ground safety program for 200 member command
1979 -1983      Deployed Medium Marine helicopter line pilot at Kaneohe Bay HI
1977 -1979      Basic School, Flight School, Advanced Helicopter training
---
Memberships and Credentials
Worldwide Faculty Senate

Airline Transport Pilot

Distinguished Flying Cross Society
Daedalians

Layservant United Methodist Church
---
Awards, Honors and Recognitions
Latitude Award

Helicopter Heroism Award