Ramy Rahimi
Title

Assistant Professor

Email

Department

Management, Marketing and Operations Department

College

College of Business
Office Hours
T,Th 10:00 am - 01:00 pm / Or By Appointment (Virtual or In-person)
Areas of Expertise
Technology Management, Technology Transfer and Commercialization, Innovation Management, Entrepreneurship, Startups, Global Business, Management Information Systems, and Creative Digital Media Design & Development.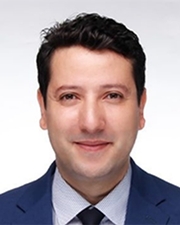 ---
---
Biography
A creative technologist / entrepreneur turned educator with a specialty in innovation and entrepreneurship.
A seasoned leader in technology development and commercialization startups with over 18 years of experience in the creative technology industry.
Dr. Ramy A. Rahimi is a tenure-track Assistant Professor of Entrepreneurship at Embry-Riddle Aeronautical University (ERAU), where he advises and mentors students to lead and disrupt the future of aviation, aerospace, and space.
A CEO and founder of several startup ventures, Dr. Rahimi also manages the ERAU Center for Innovation and Entrepreneurship to strategically advise aspiring entrepreneurs in the startup mindset, innovation, and business acumen needed to embark on the entrepreneurial path.
---
Education
Ph.D. - Doctor of Philosophy in Production Management: Management Information Systems, Chungnam National University
M.S. - Master of Science in Information Technology, California State University-Fullerton
B.S. - Bachelor of Science in Information Systems, California State University-Northridge
---
Courses Taught
Entrepreneurship I (BA 318), Entrepreneurship II (BA 438), and Venture Creation (BA 636).
---
Professional Experience
ACADEMIC EXPERIENCE
2019 — 2021 | Assistant Professor of Technology Management, Innovation and Entrepreneurship — Chungnam National University, College of Economics and Management.
2016 — 2019 | Assistant Professor of Global Business — Hannam University, Linton School of Global Business.
2014 — 2016 | Lecturer of Media and Communication Studies — Al Akhawayn University In Ifrane, School of Humanities and Social Science.
PROFESSIONAL EXPERIENCE
2016 — Present | CEO / Founder — ESHIPCARE, Daejeon, South Korea

2014 — 2016 | Managing Director / Partner — AppSoft, LA, CA.
2008 — 2014 | Executive Creative Director / Co-founder — BIGPIE, LA, CA.
2006 — 2010 | Head of Sales & Marketing — Wiredrive (By Shift), SaaS / Agency, LA, CA.
2003 — 2006 | Manager / Sales Leader — Apple Inc., Santa Monica, CA.
2000 — 2003 | Creative Designer — CMP Media, Santa Monica, CA.
---
Memberships and Credentials
Member, IEEE Member of the Institute of Electrical and Electronics Engineers
Member, KTRA — Korea Trade Research Association Inc
Member, KACS — The Korea Association of Canadian Studies, at The American-Canadian Studies Institute
Member, O-Prize — The Circle Foundation
Member, HSFF — The Hollywood Short Film Festival 
Member, AICP — Association of Independent Commercial Producers 
Member, CANNES LIONS — The Advertising Cannes Lions Festival
---