Robert Joslin
Title

Associate Professor, College of Aeronautics

Email

Department

Department of Graduate Studies

College

Worldwide College of Aeronautics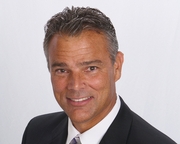 ---
Biography
Dr. Robert Joslin currently serves as  an Associate Professor of Practice with ERAU-Worldwide. He previously served as the FAA's Chief Scientific and Technical Advisor for Flight Deck Technology and an FAA flight test pilot, and prior to that he was a Colonel in the U.S. Marine Corps and a military test pilot.
He is a Fellow with the Royal Aeronautical Society, Associate Fellow with the Society of Experimental Test Pilots, Full Member of the International Society of Air Safety Investigators, and a Full Member of the Human Factors & Ergonomics Society. Dr. Joslin holds FAA ratings and military qualifications in aircraft ranging from large transports and military/business jets, to general aviation airplanes, seaplanes, helicopters, gliders, powered lift aircraft, and unmanned aircraft with over 10,000 accident-free flight hours in over 100 aircraft types.
Dr. Joslin has served on various national/international committees involved in developing regulations and certification standards for new technology and has over 60 published manuscripts in various aviation periodicals. He also was a "Marine One" pilot for the President of the United States under the Bush Sr. administration, a 1994 NASA Astronaut Candidate finalist, an Assistant Professor of Aerodynamics and Aviation Safety at the Naval Postgraduate School, and is completely bilingual/bicultural having been raised in Latin America. His research areas of particular interest include, but not limited to, human factors in aircraft design, integration of new cockpit technologies, unmanned aircraft systems, urban air mobility, and certification flight test risk management.
---
Education
Ph.D. - Doctor of Philosophy in Aviation,

Embry-Riddle Aeronautical University

M.S. - Master of Science in Aeronautical Engineering,

Naval Postgraduate School

B.S. - Bachelor of Science in Mechanical Engineering,

University of Florida
---
Ratings and Certificates
---
Currently Teaching
ASCI 516

:

Appl Crew Resource Mgmt

DAV 901

:

Dissertation Research 1

DAV 902

:

Dissertation Research 2

UNSY 691

:

Graduate Capstone Course

SFTY 320

:

Human Factors in Avia Safety

ASCI 638

:

Human Factrs in Unman Aero Sys

UNSY 503

:

Legal & Reg Iss in Unman'd Sys

UNSY 431

:

Unmanned Systems HF Consider
---