Shirley M Fedorovich
Associate Professor of Management
Accounting,Economics,Finance,and Information Sci
Daytona College of Business
Daytona Beach campus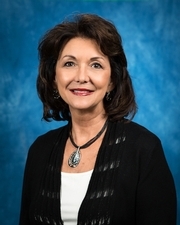 ---
Biography
I have an AS Computer Programming degree from the University of Akron, a BS Technical Education (now called Computer Science) degree from the University of Akron and a MSM Master's of Science in Business from Rollins College and additional post graduate courses in Information Systems.

I have been with the university for 38 years, and can say that she I have seen it all! After teaching for a few years, I later went back to school and completed 18 of information systems classes post-graduate. I primarily teach information systems and computer skills on campus (Daytona campus), Management, Entrepreneurship and E-Commerce and I also teach information system classes for the World Wide campus.

Lately, in the last couple of years I have been involved with trying to bring an entrepreneurial program to Riddle, teaching the only entrepreneurship and E-Commerce classes. I am an advisor to the NBAA (National Business Aviation Association) where students compete and do all kinds of cool things including touring Gulfstream Aerospace and attending large aviation conferences.

My research interests are in higher education and technology, distributed teams to study online VS face-to-face teams, emotional intelligence, and a variety of information systems topics. I oversees business planning for students on campus and works with the Engineering Faculty to try to commercialize their new technology. Recent research is in technology in the classroom of the future.
I have 3 children, a daughter who is an Internal Medicine doctor, married with 3 children in S. Florida, another daughter who is VP of finance and investments for a bank in Cleveland, married with 2 children and a son that just graduated from the US Naval Academy and he is on the USS Chafee stationed out of Pearl Harbor.
---
Education
M.S. - Master of Science in Management, Rollins College
B.S. - Bachelor of Science in Technical Education, University of Akron
A.S. - Associate of Science in Data Processing, University of Akron
---
Currently Teaching
BA 120: Intro Computer Based Systems
BA 230: Adv Computer Based Systems
---
Courses Taught
IT109 BA201 BA120 BA221 BA320 BA421 BA318 BA230
---
Publications
Research interests are Emotional Intelligence, Distance Education, Teaching, Learning and Technology, Many areas within Information Systems, and Entrepreneurship.
---
Professional Experience
Taught at ERAU most of my career, but also co-owned a home infusion therapy business in Ormond Beach and Orlando, Florida. Worked as a financial consultant and speaker for a franchisor out of Chicago. Was also a partner in a pharmacy in Ormond Beach. Advisor to the CEO club, on the Daytona Beach campus. I did programming for the University on a previous student database system. Currently own a small high-tech startup company with a fellow Professor of Aerospace Engineering. Advisor to NBAA student organization.
---
Memberships and Credentials
Received numerous awards over the years, best teaching award twice, faculty advisor of the year, volunteer of the year. Past President of a professional organization and currently Executive Director of the International Business Schools Computing Association. Kauffman Foundation Scholarship recipient for Entrepreneurship.Currently advisor of the NBAA student organization.
---