Subhradeep Roy
Title

Assistant Professor

Email

Department

Mechanical Engineering Department

College

College of Engineering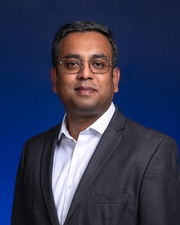 ---
External Links
---
Education
Ph.D. - Doctor of Philosophy in Engineering Mechanics, Virginia Polytechnic Institute and State University
---
Currently Teaching
ME 400: Vibration & Acoustics
---
User Publications
Journal Publications:
Roy, S. and Lemus, J., 2021. How does the fusion of sensory information from audition and vision impact collective behavior?, Frontiers in Applied Mathematics and Statistics, p.67.
Shea-Blymyer, C., Roy, S. and Jantzen, B., 2021. A General Metric for the Similarity of Both Stochastic and Deterministic System Dynamics. Entropy, 23(9), p.1191.
Roy, S., 2020. Quantifying interactions among car drivers using information theory. Chaos, 30(11), p.113125.
Roy, S., Shirazi, M.J., Jantzen, B. and Abaid, N., 2019. Effect of visual and auditory sensing cues on collective behavior in Vicsek models. Physical Review E, 100(6), p.062415.
Roy, S., Howes, K., Müller, R., Butail, S. and Abaid, N., 2019. Extracting interactions between flying bat pairs using model-free methods. Entropy, 21(1), p.42.
Beauchene, C., Roy, S., Moran, R., Leonessa, A. and Abaid, N., 2018. Comparing brain connectivity metrics: A didactic tutorial with a toy model and experimental data. Journal of Neural Engineering, 15(5), p.056031.
Roy, S. and Jantzen, B., 2018. Detecting causality using symmetry transformations. Chaos, 28(7), p.075305.
Roy, S. and Abaid, N., 2017. Interactional dynamics of same-sex marriage legislation in the United States. Royal Society Open Science, 4(6), p.170130.
Rao, L., Roy, S. and Das, S.L., 2017. Diffusion mediated coagulation and fragmentation based study of domain formation in lipid bilayer membrane. Physica B: Condensed Matter, 505, pp.74-83.
Roy, S. and Abaid, N., 2016. On the effect of collaborative and antagonistic interactions on synchronization and consensus in networks of conspecific agents. IEEE Transactions on Automatic Control, 61(12), pp.4063-4068.
Roy, S. and Abaid, N., 2016. Leader-follower consensus and synchronization in numerosity-constrained networks with dynamic leadership. Chaos, 26(11), p.116309.
Peer-reviewed Conference Publications:
Lemus, J. and Roy, S., 2020, October. The Effect of Simultaneous Auditory and Visual Sensing Cues in a Two-Dimensional Vicsek Model. In American Society of Mechanical Engineers (ASME) Dynamic Systems and Control Conference (Vol. 84287, p. V002T30A005).
Hashimoto, A., Roy, S., Shea-Blymyer, Jantzen, B., C., Abaid, N. 2018, September. Differentiation of Collective Behavior Based on Automated Discovery of Dynamical Kinds. In American Society of Mechanical Engineers (ASME) Dynamic Systems and Control Conference (Vol. 51913, p. V003T30A008). 
Beauchene, C., Roy, S., Simon, J.,  Leonessa, A.,and Abaid, N., 2017, October. Closed-Loop Control of the Frequency Response of the Virtual Brain Model. In American Society of Mechanical Engineers (ASME)  Dynamic Systems and Control Conference (Vol. 58271, p. V001T37A001). American Society of Mechanical Engineers.
Roy, S. and Abaid, N., 2016, Data-based method for extracting navigational leadership between two bats
Proceedings of XXIV International Congress of Theoretical and Applied Mechanics
(ICTAM )
Roy, S. and Abaid, N., 2015, October. Consensus of conspecific agents via collaborative and antagonistic interactions. In American Society of Mechanical Engineers (ASME) Dynamic Systems and Control Conference (Vol. 57267, p. V003T37A004). American Society of Mechanical Engineers.
Roy, S. and Abaid, N., 2015. Leader-follower consensus modeling representative democracy
International Conference of Control, Dynamic Systems, and Robotics (CDSR), Paper No. 156
---