Thomas Field
Associate Professor Global Security and Intelligence
Global Security and Intelligence Studies Depart
Prescott College of Security & Intelligence
Prescott campus
Office Hours
TTh 4:05-5:05pm, W 11-2pm
Areas of Expertise
U.S. foreign policy, intelligence studies, international history, Latin American studies, the Global Cold War, Third World History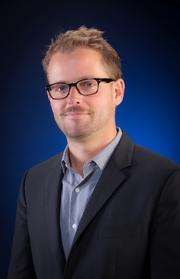 ---
Biography
Thomas C. Field Jr. (PhD, London School of Economics) is author of From Development to Dictatorship: Bolivia and the Alliance for Progress in the Kennedy Era (Cornell University Press, 2014), which received the Thomas McGann Award from the Rocky Mountain Council for Latin American Studies and was named a Choice "Outstanding Academic Title" by the American Library Association. Field is also the recipient of the Stuart L. Bernath Scholarly Article Prize and the Betty M. Unterberger Dissertation Prize, both from the Society for Historians of American Foreign Relations. He is currently writing a book on the 1967 death of Ernesto "Che" Guevara and its impact in Bolivia, Latin America, and the wider Third World.
---
Education
Ph.D. - Doctor of Philosophy in International History,

University of London School of Economics

M.A. - Master of Arts in American Foreign Policy and International Economics,

Johns Hopkins University
---
Currently Teaching
SIS 400

:

Int'l Security & Globalization

SIS 510

:

Strategic Intel-Dipl & Cov Ops
---
Courses Taught
U.S. Foreign Policy; U.S.-Latin American Relations; Political Change, Revolution, and War; Intelligence and the Spectrum of Social Conflict; International Security and Globalization; Senior Thesis; Master's Thesis
---
Publications
"Development as Union Busting: Transnationalism, Empire, and Kennedy's Secret Labour Programme for Bolivia," Journal of Latin American Studies, forthcoming.

"Transnationalism Meets Empire: The AFL-CIO, Development, and the Private Origins of Kennedy's Latin American Labor Program," Diplomatic History, 42:2 (2018), 305-334.

"Alliance for Progress," in Encyclopedia of Diplomacy, edited by Gordon Martel (Wiley Blackwell, 2018)

"Rostow, Walt Whitman." In America in the World, 1776 to the Present: A Supplement to the Dictionary of American History, edited by Edward J. Blum (Farmington Hills, MI: Charles Scribner's Sons, 2016).

From Development to Dictatorship: Bolivia and the Alliance for Progress in the Kennedy Era (Ithaca, NY: Cornell University Press, 2014). Translation: Minas, balas y gringos: Bolivia y la Alianza para el Progreso en la era de Kennedy (La Paz: Centro de Investigaciones Sociales de la Vicepresidencia del Estado Plurinacional de Bolivia, 2016)
"Ideology as Strategy: Military-led Modernization and the Origins of the Alliance for Progress in Bolivia," Diplomatic History 36:1 (January 2012).
---
Memberships and Credentials
Society for Historians of American Foreign Relations
American Historical Association, Conference on Latin American History
Latin American Studies Association
Rocky Mountain Council for Latin American Studies
Pan-American Institute of Geography and History
---
Awards, Honors and Recognitions
2015 Outstanding Academic Title, Choice magazine, American Library Association
2015 Thomas McGann Book Award, Rocky Mountain Council on Latin American Studies
2014 Researcher of the Year, Embry-Riddle Aeronautical University, Prescott, AZ
2013 Scouloudi Publication Grant, Institute for Historical Research, University of London
2012 Stuart L. Bernath Article Prize, Society for Historians of American Foreign Relations
2012 Moody Grant, Lyndon Baines Johnson Foundation
2011 Postdoctoral Fellowship, Center for the United States and the Cold War, New York University
2011 Betty M. Unterberber Dissertation Prize, Society for Historians of American Foreign Relations