Timothy J. Collins
Title

Adjunct Assistant Professor

Email

Department

Department of Graduate Studies

College

Worldwide College of Aeronautics
Office Hours
By e-mail (preferred) or voice/text (if urgent) (East Coast Time): 410-652-9821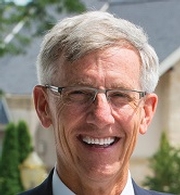 ---
Biography
​I have been professionally involved with aviation since 1978, teaching with ERAU since 1996. I am an Air Force Command Pilot with extensive combat flying experience. I hold FAA commercial and instructor pilot privileges (initial issue in 1980/current through April 2021) as well as Type Ratings (Boeing 707/720). I have served as an FAA Aviation Safety Counselor. I am a certified 'Board President' for aviation accidents/mishaps (for both the USAF Safety and the Investigation Boards). My operational experience includes command of combat aviation forces at the flight, squadron, group, and wing levels in peace, armistice, and at war. As a life-long learner, my higher education includes Benedictine University, Columbia University, Embry-Riddle Aeronautical University, Georgetown University, Georgia Military College, Harvard University, Indiana University-Purdue University, National Defense University, and the US Air Force Academy.  
I am currently the President of Walsh University in North Canton, Ohio.
---
Education
Ed.D. - Doctor of Education in Higher Education and Organizational Change,

Benedictine University

M.A.S. - Master of Aeronautical Science in Aeronautical Science,

Embry-Riddle Aeronautical University

M.S. - Master of Science in National Security Strategy,

National Defense University

B.S. - Bachelor of Science in International Affairs,

United States Air Force Academy
---
Currently Teaching
SFTY 330

:

Acft Accident Investigation

ASCI 202

:

Intro to Aeronautical Science
---
Courses Taught
Dr. Collins has been teaching with ERAU at the graduate and undergraduate levels in the areas of aviation safety, accident investigation, aeronautical sciences and has served as a committee member for masters thesis efforts since 1996. Additionally, he has lectured on ethics, character development, and aviation technology development with unmanned systems at colleges and universities around the country as well as chairing a doctoral dissertation committee. Finally, at the Johns Hopkins University Whiting School of Engineering he served as faculty and as the Programs Chair (Director) for both the Technical Management and Engineering Management graduate degree and certificate programs. He currently lecturers on a wide range of liberal arts and STEM-related topics at Walsh University.
---
Professional Experience
Dr. Tim Collins has held senior executive responsibilities since 1997. Prior to his current role as the Seventh President of Walsh University, he retired from the Johns Hopkins University Applied Physics Laboratory (JHU/APL) after 14 years of executive leadership and is a member of the prestigious Principal Professional Staff. Before joining the Laboratory in 2005, he served as a senior officer in the United States Air Force across Asia, Europe, and the United States, including command of operational combat forces at the flight, squadron, group, and wing levels. He has over 4,500 flying hours, including over 260 combat hours, as a command pilot in a variety of unmanned and manned fighter, tanker, reconnaissance, and command and control aircraft. Dr. Collins has been active since 1980 with his FAA Certified Flight Instructor (CFI) privileges with gliders, light sport aircraft, and other General Aviation (GA) airplanes as well as being type rated for the B-707/720. Finally, he holds the FAA small Unmanned Aircraft Systems (sUAS) remote pilot certification.
---
Memberships and Credentials
Additional Education
Columbia Business School, Columbia University, New York
McCourt School of Public Policy, Georgetown University, District of Columbia
Kennedy School of Government, Harvard University, Massachusetts
Lilly Family School of Philanthropy, Indiana University-Purdue University, Indiana
FEMA Emergency Management Institute, Maryland
Leadership Howard County, Maryland
Air War College, Air University, Alabama
Army Command and General Staff College, Kansas (M.M.A.S. degree course work)
Undergraduate Pilot Training, Texas
A.S. (Engineering), Georgia Military College, Georgia

Honors
Defense Superior Service Medal, Legions of Merit, Bronze Star, Purple Heart
Air Medals, Aerial Achievement Medals, Aircrew Safety Award of Distinction
Principal Professional Staff
---