Youngran Choi
Title

Assistant Professor

Email

Department

Accounting, Economics, Finance & Information Sciences

College

College of Business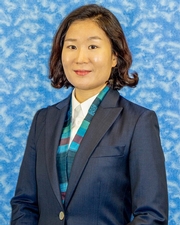 ---
Biography
Dr. Youngran Choi is Assistant Professor of Business Analytics in David B. O'Maley College of Business, Embry-Riddle Aeronautical University. She earned her Ph.D. in Economics (2020) at Washington State University with a concentration in Econometrics and Industrial Organization.
Prior to starting her Ph.D., she worked in business consulting at Big 4 accounting firms, such as Ernst & Young and Deloitte, and international organizations such as UN FAO. In both sectors, she used her analytic skills to provide advisory services to a range multinational clients as they coped with fast-paced changes in market dynamics and successfully completed a number of cross-border mergers and acquisitions deals and transfer pricing restructuring.
Her research interests center on gaining insights into the patterns and underpinnings of decision-making employing various econometric tools and cutting-edge analytic techniques in the fields of aviation and beyond. 
---
Education
Ph.D. - Doctor of Philosophy in Economics,

Washington State University
---
Currently Teaching
BA 352

:

Bus Analyt for Decision Making

BA 530

:

Busin Analytics for Managers

EC 225

:

Engineering Economics

EC 211

:

Macroeconomics

EC 210

:

Microeconomics
---
Courses Taught
BA352 – Business Analytics for Decision Making
BA352 – Business Quantitative Methods
BA399 – Special Topics in Data Analytics
---