Mary Beck
Title

Associate Professor Humanities and Communications

Email

Department

Humanities and Communication Department

College

College of Arts & Sciences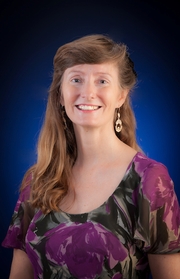 ---
Education
Ph.D. - Doctor of Philosophy in Applied Linguistics,

Northern Arizona University
---
Currently Teaching
COM 221

:

Technical Report Writing

HU 330

:

Values and Ethics
---
User Publications

All alone? Collaborative professional development at a distance (forthcoming in 2002). In T. Murphey (Ed.), Extending Professional Contributions. TESOL Publications.

Writing Strategies Worksheet. TESOL Journal. (forthcoming in 2002).

Metacognitive writing and planning strategies: A questionnaire. Research in the Teaching of English. Under review.

Developing expertise in ESL composition students. (With J. Janzen) Journal of Second Language Writing. Under review.

A comparative review of two graduate-level research and writing textbooks (2001). TESOL/Intensive English Programs Newsletter, 18.2, 6-7.

Authenticity and breaking the mold of teacher-as-audience (1998). In J. Richards (Ed.), Teaching in action: Case studies from second language classrooms (pp. 244-248). Alexandria, VA: TESOL.

Troubled waters: A review (1996). English for Specific Purposes, 16.3, 248-250.
---
Professional Experience

May 2002 ' present
Assistant Professor of Humanities
Embry-Riddle Aeronautical University
Prescott, AZ

January 1999 ' May 2002
Instructor
Northern Arizona University
Statewide Academic Programs, Phoenix, AZ
- Teach graduate linguistics, graduate composition, TESL preparation courses, bilingual/multicultural education preparation courses, including the following:
- ENG 501 Graduate Composition; ENG 504, Introduction to Linguistics; ENG 510 Methods in Teaching English as a Second Language; ENG 511 Composition Theory; ENG 518, Sociolinguistics; ENG 548, Fundamentals of Second Language Teaching; ENG 559 ESL Methods and Materials ' Reading and Writing; BME 530, Foundations of Bilingual and ESL Instruction; BME 538 Linguistics in Educational Contexts
- Assist graduate students in research, writing, and publication
- Prepare and lead teacher-training workshops and presentations

August, 1997 ' May, 1998
Graduate Teaching Assistant
Northern Arizona University, Flagstaff, AZ
- Taught several sections of ENG 105, Rhetoric and Writing, and ENG 205, Critical Analysis, both undergraduate content-based composition courses

August, 1996 ' May, 1997
Instructor
San Diego State University, San Diego, CA
- Taught LING 420, Introduction to Linguistics, an upper-division course aimed at education majors and those wishing to qualify for the CLAD and BCLAD credentials (Cross-cultural Language Acquisition Development and Bilingual Cross-cultural Language Acquisition Development)

August, 1994 ' May, 1996
Graduate Teaching Assistant
Northern Arizona University, Flagstaff, AZ

- Taught ENG 105, Rhetoric and Writing, and ENG 205, Critical Analysis
- Served as Workshop Coordinator for the University Writing Center
- Trained tutors for the University Writing Center
- Piloted a new ENG 105 section, theme-based around Academic Culture
- Co-edited the Teacher Training Manual for the Composition Department
- Edited submissions for the ENG 105 Student Manual

August, 1990 ' May, 1994
Graduate Teaching Assistant
San Diego State University, San Diego, CA
- Taught various undergraduate and graduate composition courses, including the following:
- ACSK 92A and 92B, Developmental Writing; LING 99, Graduate Writing; LING 100 Beginning ESL Composition, LING 200 Intermediate ESL Composition; LING 305W, Advanced ESL Composition
- Served as Writing Tutor in the University Writing Lab
- Assisted graduate students in writing thesis proposals and theses
---
Memberships and Credentials
2001 Arizona Community College Certification (certified until October, 2003)

1997 Finalist, P.E.O. National Scholarship Award for outstanding scholarship, AZ

1996 Albert H. Marckwardt Travel Grant, funded for the 30th Annual TESOL Convention in Chicago, IL

1995 Significant Achievement Award, Northern Arizona University Graduate Teaching Award for outstanding work, Flagstaff, AZ

1992 Significant Achievement Award, General Dynamics Electronics Management Association scholarship for outstanding academics, San Diego, CA

1991 Kyocera scholarship for outstanding achievement in the Japanese language, second consecutive year, San Diego, CA

1990 Kyocera scholarship for outstanding achievement in the Japanese language, San Diego, CA

1988 Summa Cum Laude with distinction in Linguistics

1987 Phi Beta Kappa member
---