Charles Westbrooks
Title

Associate Professor

Email

Department

Aeronautical Science Department

College

College of Aviation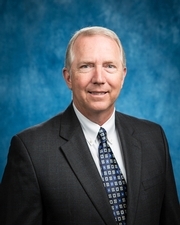 ---
Education
M.Ed. - Master of Education in Aerospace Education,

Middle Tennessee State University

B.S. - Bachelor of Science in Aerospace: Administration and Economics,

Middle Tennessee State University
---
---
Currently Teaching
AS 402

:

Airline Operations

AS 434

:

Airline Ops Command & Control

AS 472

:

Oprtnl Applns Aero Science
---
Courses Taught

AS 402 Airline Pilot Operations
AS 435 Electronic Flight Management Ststems
AS 395T Advanced Flight Calculations
ACSI 516 Applied Crew Resource Management
MSA 620 Air Carrier Operations
---
User Publications

Flight Experience:

Folker 100 First Officer 2700
Boeing 727 First Officer 900
Boeing 727 Flight Engineer 925
C-130H II Copilot 450
C-130A Copilot 867
C-130E Copilot 80
C-130A Navigator 718
C-130E Navigator 45
T-38A Pilot 148
T-37B Pilot 123
T-43A Navigator 150
Numerous Light Aircraft 252
Total Flight Experience 7358
---
Professional Experience

American Airlines ORD, MIA, BNA, & DFW
First Officer and Flight Engineer

From 1990 to 1993 served as a line Flight Engineer on a B-727 and was selected to provide operational experience to new Flight Engineers under a 'buddy' program. In 1993 trained as First Officer on the B-727 and flew in the United States, Central and South America. In 1994 trained as a F-100 First Officer and flew domestic operations out of Nashville. In 1996 returned to flying B-727 First Officer International. In 1997 returned to flying F-100 domestic operation including Mexico and Canada until loss of medical certificate for otherwise minor health problem.

Tennessee Air National Guard Nashville, TN
Co-pilot and Navigator

From 1983 to 1987 served as a tactically qualified Navigator on a C-130A. In 1987 was selected to cross train to pilot and flew C-130A and C-130H II. Promoted to Captain early. Trained as a squadron safety officer at USAF Safety Officer School in 1989.
---
Memberships and Credentials

Special Training:
2009 Bush Pilot Training - Tallketna, AK
2003 Continental Airlines International Flight Operations Course
1998 Folker 100 First Officer Training Ft. Worth, TX
1997 Boeing 727 First Officer Training Ft. Worth, TX
1995 Folker 100 First Officer Training Ft. Worth, TX
1992 Boeing 727 First Officer Training Ft. Worth, TX
1990 Boeing 727 Flight Engineer Training Ft. Worth, TX
1989 ANG Mishap Prevention School Los Angles, CA
1989 Squadron Officers School Montgomery, AL
1988 USAF C-130 Tactical Pilot Training Little Rock, AR
1987 USAF Pilot Training Enid OK
1985 USAF C-130 Tactical Navigator Training Little Rock, AR
1985 USAF Survival Training Spokane, WA
1984 USAF Navigator Training Sacramento, CA
1983 Academy of Military Sciences Knoxville, TN
---