Donna Roberts
Title

Associate Dean for Faculty and Professor, College of Arts and Sciences; Department Chair, Behavioral and Social Sciences

Email

Department

Department of Behavioral and Social Sciences

College

College of Arts & Sciences
Areas of Expertise
Psychology, Sociology, Generational Studies, Higher Education, Arts & Humanities, Human Factors, Research Methods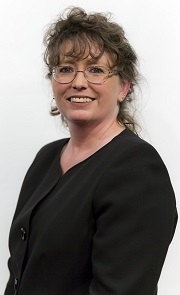 ---
External Links
---
Biography
Dr. Donna Roberts is a Professor and the Associate Dean for Faculty in the College of Arts & Sciences. She also serves as the Department Chair for Behavioral and Social Sciences. She is an active fellow of the Royal Society of the Arts and a member of the ERAU Jack R. Hunt Society. Donna has been with Embry-Riddle since 2003 and held positions including Interim Dean of COAS, Dean of Academic Affairs-International Region, Regional Associate Dean-European Region, Center Faculty Chair-Northern Italy, Discipline Chair of Sociology & Psychology and the Associate Discipline Chair of Social Sciences and Economics. 
Dr. Roberts' research interests encompass various areas of psychology and education, including personality, consumer psychology, media psychology, generational studies, learning styles and the intersection between psychology and the arts. 
Dr. Roberts resides in Europe. In her free time she enjoys writing, traveling, reading, and quilting. She is an avid supporter of human and animal rights.
---
Education
Ph.D. - Doctor of Philosophy in Psychology: General Psychology, Northcentral University
M.A.S. - Master of Aeronautical Science in Aviation/Aerospace Education Technology and Aviation Aerospace Management, Embry-Riddle Aeronautical University
M.Ed. - Master of Education, University of Oklahoma Norman Campus
M.Ed. - Master of Education in Counseling and Personnel Services, University of Maryland-University College
M.B.A. - Master of Business Administration in Business Administration in Aviation, Embry-Riddle Aeronautical University
M. - Master in Human Relations, University of Oklahoma Norman Campus
B.S. - Bachelor of Science in Psychology, University of Maryland-University College
A.A. - Associate of Arts in Computer Studies, University of Maryland-University College
---
---
Currently Teaching
MSHF 606: Human Cognition
SOCI 210: Introduction to Sociology
HUMN 330: Values and Ethics
---
---
Professional Experience
ERAU - Associate Dean for Faculty, Worldwide College of Arts & Sciences
ERAU - Interim Dean, Worldwide College of Arts & Sciences
ERAU - Department Chair, Behavioral & Social Sciences, Worldwide College of Arts & Sciences

ERAU - Department Chair, Applied Sciences, Worldwide College of Arts & Sciences
ERAU - Department Chair, Social Sciences and Economics, Worldwide College of Arts & Sciences
ERAU - Dean of Academic Affairs - International Region
ERAU - Regional Associate Dean - European Region
ERAU - Center Faculty Chair - Northern Italy
City Colleges of Chicago – Europe - Area Manager, Mediterranean Region
City Colleges of Chicago – Europe – Faculty, Social Sciences
City Colleges of Chicago – Europe - Course Production Specialist
University of Oklahoma - Field Office Manager
Metric Systems Corporation - United States Air Force (USAFE) Rangeless Interim Training System (URITS) Technical Specialist
University of Maryland - Field Office Manager
---
Memberships and Credentials
Member, ERAU Jack R. Hunt Society
Member, ERAU Legacy Society
Member, ERAU Eagle Society
Writer, ERAU Eagle Writer's Corps
Fellow, The Royal Society of the Arts
Fellow, The Behavioral International Economic Development Society (BIED)
Fellow, Awesome Foundation
Fellow, Wiki Education
---
Awards, Honors and Recognitions
Aircraft Accident Prevention and Investigation Certificate
Certificate in Consumer Psychology
Global Brand Management Certificate
Southern Association of College and University Business Officers (SACUBO) Professional Development Certificate
Blackboard Catalyst Award Exemplary Course - Award for Outstanding Course Development - HUMN 400 - Science and Aviation/Aerospace Technology in Society
College of Arts & Sciences Faculty of the Year Award
Embry-Riddle European Region Faculty of the Year Award
Verlag Kovac Publishing Grant
The Awesome Foundation Grant