Kevin Rigby
Associate Professor of Aeronautical Science
Aeronautical Science Department
Daytona College of Aviation
Daytona Beach campus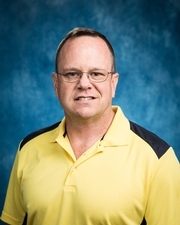 ---
Education
Ed.D. - Doctor of Education in Curriculum and Instruction,

University of West Florida

E.D.S. - Education Specialist in Curriculum and Instruction,

University of West Florida

M.A.S. - Master of Aeronautical Science in Aeronautical Science,

Embry-Riddle Aeronautical University

M.S. - Master of Science in Mechanical Engineering,

Embry-Riddle Aeronautical University
---
Currently Teaching
AS 387

:

Crew Resource Management

AS 310

:

Aircraft Performance
---
Courses Taught
AS 310 Aircraft Performance

AS 315 UAS Robotics
---
Research Projects
---
Professional Experience
Started flying at the age of 14 by working summers and flying one hour per month until solo at age 16. Flight experience includes over 4,400 hours PIC in 39 specific types to include glider, tailwheel, aerobatic, and turbine aircraft:

Licensed USPA skydiver and jump pilot , flight instructor, Part 135 freight hauling bank checks, Director of Operations Corporate FBO, Part 121 airline operations PSA, glider tow pilot, upset recovery instructor, tailwheel instructor, and flight test for simulation.

10 years engineering experience in the semi-conductor, electronics manufacturing, and aerospace industry.

---