William Coyne
Title

Professor and Program Coordinator for B.S. in Air Traffic Management

Email

Department

Applied Aviation Sciences Department

College

College of Aviation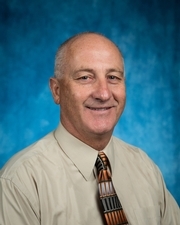 ---
Education
Ed.D. - Doctor of Education in Higher Education Leadership,

Nova Southeastern University

M. - Master in Aviation Management,

Embry-Riddle Aeronautical University

B.S. - Bachelor of Science in Aviation Management,

Phillips University
---
---
Currently Teaching
MSA 618

:

En route Non-Radar Operations

AT 406

:

En route Non-Radar Operations

AT 405

:

En route Radar Operations

MSA 617

:

En route Radar Operations

AT 306

:

Safety in Air Traffic Mgmt
---
Courses Taught
Currently Teaching
• AT 405: En route Radar Operations
• AT 406: En route Non-Radar Operations
• AT 495: Collaborative Traffic Flow Management
---
User Publications
A PESTE Analysis of European Route Charges. (2014) International Journal of Science Commerce & Humanities, 2(6).
A PESTE Analysis of Performance Based Navigation; Political, Ecological, Social, Technological, Economical Factors. (2014) International Journal of Science, Commerce, and Humanities, 2(5).
Air Traffic Simulations, Sage Encyclopedia of Transportation.
NextGen and SESAR (Single European Sky ATM Research). (2013). International Journal of Science, Commerce and Humanities, 1 (7).
Professionalism: A Curriculum and Expected Competence Learned Early in the Life of an Aviation Maintenance Technician. Aviation Maintenance Summit Conference, November 2013.
Embry-Riddle Spaceflight Research Initiative, Task 2-Aviation Impact from Space Operations Analysis Process, (2012).
Space Commerce Study, ERAU Internal Research Project, (2011).
Change Is A Coming, (2008). C.Howell (ED), 101
An Analysis of Barriers Found in Reporting Wildlife Strike Incidents to FAA National Wildlife Strike Database for Civilian Aviation, (2007). International Journal of Professional Aviation Training & Testing Research, 1 (1) Article 4, pp. 38-57.
---